What Happens If You Don't Meet Sex Offender Requirements In New York?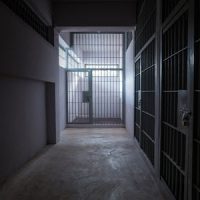 After being convicted of a sex crime in New York, you will likely face numerous requirements. Some of these requirements may seem highly tedious or even unnecessary. But failing to meet them will likely result in serious consequences. A few recent cases in New York illustrate just how serious these consequences can be, and they serve as clear warnings for anyone facing a similar situation.
Sex Offender in New York Faces 10 Years for Failing to Provide Email 
It is possible to face decades in prison for something as simple as forgetting to provide your email address as a sex offender. On July 19th of 2023, the Justice Department reported that an individual in Oswego County had been charged with a Sex Offender Registration and Notification Act (SORNA) violation. The authorities apparently discovered that he had an additional email address that he had not provided along with his other email addresses. He had been convicted of child pornography charges in 2012, and he admitted that in 2022 he created an additional Gmail address without registering it.
It's important to note that this individual does not seem to have used the email address for anything illegal or questionable. The mere fact that he created an additional email address without registering it is enough to constitute a SORNA violation. He now faces a maximum sentence of 10 years in prison and a fine of up to $250,000. In addition, he will have a supervised release term of up to five years after his release. He also violated the terms of his supervised release for his 2012 conviction, which may result in additional charges.
Sex Offender Sentenced to 57 Months for Leaving Halfway House 
Also on July 19th, the Justice Department revealed that a sex offender had been sentenced almost 5 years for absconding from his halfway house while under federal supervised release. He was initially sentenced in 2008 for recruiting and enticing a minor to participate in commercial sex acts.
After release in 2016, he was given 10 years of supervised release. He spent time in a halfway house, which was mandated due to the terms of his release – but in May of 2022 he left the halfway house and never updated his place of residency with the Sex Offender Registry. He was arrested within a few months. His failure to update his place of residency resulted in a 33-month sentence, while violating the terms of his supervised release resulted in a further 24-month sentence.
Where Can I Find a Qualified, Experienced Defense Attorney in New York? 
If you've been searching for a qualified, experienced New York criminal defense attorney, look no further than Phillip J. Murphy, Attorney at Law. Whether you are faxing sex-related offenses for the first time or you're facing consequences for not meeting your requirements as a sex offender, it's important to book a consultation at your earliest convenience. From there, you can approach this situation in a confident, efficient manner.
Sources:
justice.gov/usao-ndny/pr/oswego-county-man-pleads-guilty-failing-disclose-his-email-address-sex-offender
justice.gov/usao-ndny/pr/onondaga-county-man-sentenced-total-57-months-failing-update-his-sex-offender