What Happens If You Help ISIS?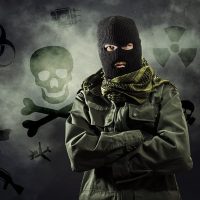 ISIS is one of the most well-known terrorist organizations in the world. Despite the fact that the world's attention has now shifted towards Ukraine, ISIS is still very active in places like Syria, and they remain a thorn in the side of Western nations attempting to bring democracy to Middle Eastern nations. But what happens if you help ISIS in New York? As it turns out, aiding a terrorist organization is a very serious offense in the United States, and you can expect strict penalties if you engage in this crime.
Lafarge Pleads Guilty to Aiding ISIS 
On October 18th of 2022, the Department of Justice reported that Lafarge and Lafarge Cement Syria had pleaded guilty to providing material support and resources to the Islamic State of Iraq and al-Sham – also known as "ISIS." These French companies also apparently provided material support to the al-Nusra Front. Both of these organizations have been designated by the United States as terror groups.
It's important to note that there were no private individuals pleading guilty to providing material support to ISIS. Instead, the corporations pleaded guilty. This resulted in financial fines rather than prison time, since you can't put a corporation in prison. Lafarge was ordered to pay about $91 million in fines and a further $687 million in forfeitures. In 2014, it was reported that Lafarge had total assets of about 35 billion euros and about 13 billion euros of revenue. This means that while these fines are significant, they represent a drop in the ocean of Lafarge's total wealth. The company will obviously keep going.
So what actually happened here? Essentially, Lafarge agreed to pay ISIS in exchange for their permission to operate a cement plant in Syria from 2013 to 2014. This resulted in about $70 million in revenue. But according to the authorities, their crimes actually went much further. According to US Attorney Breon Peace:
"Lafarge did this not merely in exchange for permission to operate its cement plant – which would have been bad enough – but also to leverage its relationship with ISIS for economic advantage, seeking ISIS's assistance to hurt Lafarge's competition in exchange for a cut of Lafarge's sales." 
To be clear, this doesn't mean that Lafarge was paying ISIS to attack other cement plants in the area – but it seems as though the company was pushing ISIS to impose costs on competitors selling Turkish cement in Northern Syria – which was much cheaper than Lafarge's products.
Where Can I Find a Qualified Defense Attorney in New York? 
For help from a skilled New York criminal lawyer, reach out to Phillip J. Murphy, Attorney at Law. Over the years, we have helped numerous defendants in the Empire State – and we know how daunting these situations can be. But you're not alone in this battle. You still have the right to an attorney, and this can make all the difference if you choose the best lawyer you can find. With our help, you can fight for your rights and move forward with an effective action plan. Book your consultation today to get started. 
Source: 
justice.gov/usao-edny/pr/lafarge-pleads-guilty-conspiring-provide-material-support-foreign-terrorist