What Happens If You Hire A Hitman In New Jersey?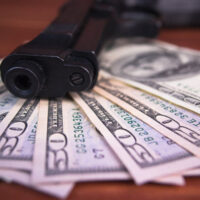 If you want to end someone's life, you generally have two options. You can either carry out the murder yourself, or your can hire other people to do it. But what kind of legal consequences would you face if you engaged in this type of activity? What if the murder never actually occurred, and you were simply caught planning the act? These are all important questions – especially if you're facing murder charges.
If you find yourself in this situation, your best bet is to get in touch with a qualified, experienced criminal defense attorney as soon as possible. These legal professionals can assess your unique circumstances before guiding you forward in the most efficient way possible. While this situation will likely come with considerable penalties, there's no sense in accepting needlessly excessive consequences for your actions. A criminal defense attorney can help mitigate the situation while fighting for your rights.
Political Consultant tried to Assassinate His Colleague 
On January 25th, it was reported that a political consultant in New Jersey had attempted to organize the assassination of a long-time associate by hiring two killers. Sean Caddle pleaded guilty to one count of conspiracy to commit murder. Caddle is known for his work on the political campaigns of Senator Ray Lesniak of Union County. In a statement, Lesniak claimed he had no idea that Caddle was involved in murder for hire, and that he was very good at running campaigns.
This incident occurred eight years ago, when Caddle successfully hired two men to assassinate his associate. In 2014, Caddle paid one man "thousands of dollars" to carry out the murder. This killer then hired a second accomplice, and together they traveled to the victim's home in Jersey City, where they stabbed him to death and set fire to his home. After the murder was carried out, Caddle met the two men in a parking lot and handed over the agreed-upon sum.
What is the Penalty for Conspiracy to Commit Murder? 
Caddle faced life in prison and a $250,000 fine. However, he remained free on a $1 million unsecured bond. He is also under house arrest with electronic monitoring and travel restrictions. Court documents suggest that due to his plea agreement, Caddle may spend between 12 and 25 years in prison. In this situation, the defendant clearly knew that the evidence was stacked up against him, and that a guilty plea was the best option. In other situations, however, it can be worth fighting your conspiracy charges – especially when there is a lack of evidence.
Enlist the Help of a Qualified Attorney Today 
For help from a dedicated New Jersey criminal defense lawyer, reach out to Phillip J. Murphy. Over the years, we have helped numerous defendants in the Garden State, and we can help you strive for the best possible outcome. While conspiracy to commit murder charges are obviously quite serious, you should still fight for your rights and avoid needlessly excessive consequences. Book your consultation today, and we can help you do just that.
Sources:
justice.gov/usao-nj/pr/political-consultant-admits-role-murder-hire-scheme
nbcnewyork.com/news/local/crime-and-courts/nj-political-consultant-hit-man-admit-to-murder-for-hire/3517728/#:~:text=The%20judge%20allowed%20Caddle%20to,prison%20and%20a%20%24250%2C000%20fine.