What Happens If You Interfere With A Flight Crew In New Jersey?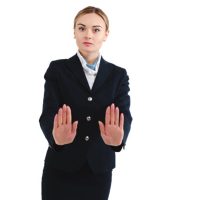 Flying on an airplane is one of the most exciting things you can do in New Jersey, and usually goes hand in hand with a nice, long vacation. However, flying can also be incredibly stressful for many people, and it may result in certain altercations. Sometimes, these altercations can result in criminal charges, and you need to be very careful not to break the law while traveling by air. Since 9/11, airport security has been taken very seriously in New Jersey and around the world. But what happens if you interfere with a flight crew?
If you have been charged with this offense, it's very important to get in touch with a qualified, experienced criminal defense attorney at your earliest possible convenience. With help from one of these legal professionals in New Jersey, you can approach this daunting situation with a measure of confidence and efficiency. With the right defense strategy, you can mitigate any consequences you might be facing and avoid incarceration. For best results, you need to book your consultation right away.
Interfering with a Flight Crew is a Federal Offense 
The first thing you need to know is that interfering with a flight crew is a federal offense. This means that you'll experience the same penalties regardless of whether you commit the crime in New York, New Jersey, or any other state.
According to federal law, you can be imprisoned for up to 20 years for interfering with a flight crew. You may even be imprisoned for life if you use a dangerous weapon to intimidate or assault a member of a flight crew.
You can be charged with this crime if you do any of the following to flight crews:
Assault them
Intimidate them
Interfere with them
"Lessen the ability of a flight crew member to perform their duties"
Attempt or conspire to do any of the above
An Example of Interfering with a Flight Crew in New Jersey 
On July 28th, it was reported that a Canadian citizen had been indicted on this offense. On July 24th, the defendant allegedly left his seat and "charged the flight deck door," attempting to enter the flight deck. The plane was required to land in Avoca, Pennsylvania, where the defendant was taken into custody by the FBI.
Enlist the Help of a Qualified Attorney Today 
If you've been searching for a qualified, experienced New Jersey criminal defense attorney, look no further than Phillip J. Murphy, Attorney at Law. With our assistance, you can strive for the best possible results and fight for your rights in an effective manner. While interfering with a flight crew may be more serious than you would have imagined, there's no sense in accepting needlessly excessive penalties. Book your consultation today, and we can help you get started with an effective defense strategy right away.
Sources: 
https://www.justice.gov/usao-mdpa/pr/canadian-citizen-charged-interference-flight-crew
https://www.law.cornell.edu/uscode/text/49/46504