What Happens If You Set Up A Fake GoFundMe Page?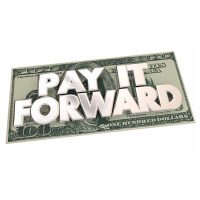 We all know that the economy is presenting major difficulties for individuals and families in New Jersey. In a time of unprecedented inflation and a stalling stock market, people are doing everything in their power just to put food on the table. If you're looking for "creative" solutions, you might have considered setting up a fake GoFundMe account. This is actually becoming increasingly common in the United States – but is it really a good idea?
If you are facing charges related to fraud, it makes sense to get in touch with a qualified, experienced criminal defense attorney at your earliest convenience. With help from one of these legal professionals, you can strive for the best possible results in a highly confident manner. Even if you have committed a crime that other people deem to be "unforgivable," the United States legal system always provides you with a set of inalienable rights. Your most important right is the right to an attorney, so book your consultation as soon as possible for best results.
Woman Gets a Year in Prison for Setting Up Fake GoFundMe Page 
If you want to know what happens when you set up a fake GoFundMe page in New Jersey, you need only consider the fate of a Burlington County woman who recently committed this offense. She was sentenced to a total of one year and one day in prison for her role in a scheme that defrauded several internet donors. The 32-year-old woman pleaded guilty to one count of conspiracy to commit wire fraud.
Apparently, she and an accomplice created a GoFundMe page entitled "Paying It Forward." This page was ostensibly intended to raise money for a homeless veteran named Johnny Bobbitt. The page revolved around a story involving this homeless man paying for the victim's gas bill after she had run out of fuel while driving through Philadelphia. In reality, the incident never actually occurred, and the entire story was conjured up to convince people to donate money to the GoFundMe page.
Unfortunately, local news outlets believed the story, and it went viral. Within a few weeks, the defendant had received more than $400,000 in donations. In 2017, the defendants deposited a sum total of $25,000 into Bobbitt's account after telling him that the story was completely false. In addition to her prison term, the suspect has been sentenced to three years of supervised release. She has also been ordered to pay $400,000 in restitution. Her accomplice was sentenced to 27 months in prison.
Enlist the Help of a Qualified Attorney Today 
If you've been searching for a qualified, experienced New Jersey criminal defense attorney, look no further than Phillip J. Murphy, Attorney at Law. Over the years, we have assisted numerous defendants in the New Jersey area, including those who have been accused of fraud and other white-collar crimes. We know that the potential penalties for these offenses can seem daunting, but you're not alone in this battle. Remember, internet research can only get you so far – so get in touch today to start developing an effective defense strategy.
Sources: 
justice.gov/usao-nj/pr/burlington-county-woman-sentenced-one-year-and-one-day-prison-role-scheme-launder-money
lawandcrime.com/crime/woman-sentenced-to-one-year-and-a-day-in-federal-prison-for-her-role-in-400000-gofundme-scam-that-went-viral/