What Happens If You Set Your House On Fire For An Insurance Payout In New Jersey?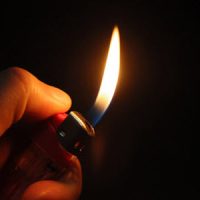 There's plenty of economic uncertainty as we head into 2023, and many New Jersey residents are searching desperately for a sense of financial security amidst skyrocketing inflation, rising interest rates, and failing investments. Faced with these pressures, some families decide to do the unthinkable: Set fire to their own homes in order to cash in on the insurance policy. This is a very old crime – as old as the insurance industry itself – and there are even records of it occurring in ancient Rome. But what exactly are the consequences if you're caught committing this crime in New Jersey?
People Set Fire to Their Own Properties All the Time in New Jersey 
Insurance fraud by arson is a common crime in New Jersey, and it's especially common in the restaurant business. In 2016, the Jerzeez Diner in Vernon burst into flames. When police looked at surveillance footage from a nearby gas station, they saw the owner's vehicle in the area at the exact time of the fire. The police also received an anonymous tip that the owner was planning the arson, and the owner herself told an acquaintance that she would "burn [the restaurant] to the ground before she closes it down." She was then charged with second-degree aggravated arson and second-degree insurance fraud, as she had attempted to cash in on her insurance policy following the blaze.
Back in 2008 at the height of the economic crisis, an owner of a pizzeria in Caldwell was accused of staging a fire in order to collect the insurance payout. The entire incident was elaborately staged, with the owner found tied to a chair while his restaurant burned around him. This prompted police officers to break through the windows to rescue the owner, injuring themselves in the process. When it became clear that the owner had purchased an insurance policy just three days before the incident, questions were raised. Eventually, the owner was charged with insurance fraud, conspiracy, aggravated arson to collect insurance proceeds, aggravated assault on police officers, and three counts of making false police reports.
In 2022, a woman was accused of setting her own house on fire to collect the insurance payout. Authorities determined that she had started the fire in her Morris County home before attempting to cash in. The blaze claimed the life of one cat and left the home uninhabitable. She was charged with aggravated arson, insurance fraud, endangering another person, and animal cruelty.
Where Can I Find a Qualified Criminal Defense Attorney in New Jersey? 
If you've been searching for a qualified, experienced New Jersey criminal defense attorney, look no further than Phillip J. Murphy, Attorney at Law. Over the years, we have helped numerous defendants pursue positive outcomes. Although insurance fraud is certainly no joke in the Garden State, there's no sense in accepting needlessly excessive penalties without putting up a fight in court. Book your consultation at your earliest advantage, and you can get started with a defense strategy right away.
Sources: 
nj.com/sussex-county/2016/05/jerzeez_diner_co-owner_charged_with_arson.html
nj.com/news/2008/04/man_charged_with_staging_pizze.html
nj.com/morris/2022/03/woman-lit-home-on-fire-to-file-insurance-claim-authorities-say.html