What Happens If You Spend Disability Benefits On Personal Expenses?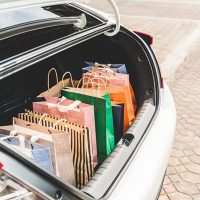 Many people rely on disability benefits to pay the bills, especially in an era of high living costs and rampant inflation. Due to the nature of disabilities, many individuals also rely on their caregivers to spend this money in a responsible manner. So what happens if you start spending disability benefits on personal expenses instead of necessities for the disabled individual? As a recent case in New York shows, the consequences can be severe.
New York Woman Gets Two Years in Prison for "Stealing" Son's Disability Benefits 
On September 19th of 2023, the Justice Department announced that a woman in New York had been sentenced to 24 months in prison for using her son's disability benefits for personal expenses. Apparently, she was the "representative payee" for her disabled son. This means that her son's Supplemental Security Income benefits were paid directly to the mother. As a representative payee, she was required to spend these funds only on expenses related to the care of her disabled son.
However, she admitted to the authorities that she had not been spending this money on her son, but rather on "unrelated expenses." According to one report, these expenses included fast food, lingerie, and rentals. The authorities argued that due to this level of neglect, the woman essentially caused her son to die. The teenage boy was covered in bed sores at the time of his death. An investigation later determined that metal implants protruded from his skin while he sat in soiled diapers and slowly wasted away. At the time of his death in 2021, he weighed just 55 pounds.
Even after the boy died, the woman apparently continued to collect the disability benefits without notifying Social Security of her son's passing. This continued for almost a year before the Social Security Administration finally found out. It was at this point that she was cut off from the funds – and an investigation moved forward. Due to all of the circumstances listed above, she was charged not only with the theft of disability benefits, but also numerous counts of manslaughter.
This shows how serious it may be to steal disability benefits from a Social Security recipient. However, this is a particularly serious case that involves many other aggravating factors. If you simply use disability benefits on a few personal expenses while still caring for your dependant, you can expect much lighter consequences. Much depends on your defense strategy and your choice of legal counsel.
Where Can I Find a Qualified, Experienced Defense Attorney in New York? 
If you've been searching for a qualified, experienced criminal defense attorney in New York, look no further than Phillip J. Murphy, Attorney at Law. Over the years, we have helped numerous injured plaintiffs pursue positive outcomes. We know that disability fraud can seem like a daunting charge, and it's true that the consequences may be severe. But there's no sense in accepting needlessly excessive penalties. Book your consultation today to get started with an effective defense strategy.
Sources: 
justice.gov/usao-ndny/pr/oswego-county-woman-sentenced-24-months-stealing-her-deceased-sons-disability-benefits
lawandcrime.com/crime/woman-sentenced-for-taking-her-slain-sons-social-security-benefits-and-using-them-for-fast-food-victorias-secret-and-rent-a-center/