What Happens If You Try To Assassinate A Politician In New York?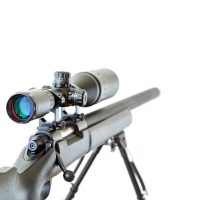 The United States has a long history of assassinations in its political world – from Abraham Lincoln to John F. Kennedy. For whatever reason, citizens have taken it upon themselves to remove politicians from the discussion – permanently. But what happens if you take this extreme step in the modern era? What is the punishment for attempting to assassinate a politician in New York, and what might happen if you get caught while planning such an attack?
If you have been accused of attempting to assassinate a politician in New York, your best bet is to get in touch with a qualified, experienced criminal defense attorney as soon as humanly possible. You may have attempted a heinous crime, but you still have rights. One of your most important rights in this situation is the right to an attorney. With help from an attorney, you can mitigate any potential legal consequences you might be facing and strive for the best possible results. Get in touch with an attorney right away for best results.
Man Charged with Assaulting a Member of Congress with a Dangerous Weapon 
On July 23rd, it was reported that a man had been charged after attempting to stab Republican Representative Lee Zeldin. The attempted stabbing took place while Zeldin was giving a speech against his opponent, Kathy Hochul. The pair are locked in a bitter gubernatorial race which has seen both sides hurl accusations at each other. But as competitive as this race is, no one really expected things to become violent.
During an altercation that has since become viral, the defendant approached Zeldin with a spiked object protruding from his fist. As the man drew near, Zeldin reached out and grabbed the man's wrist, preventing himself from being stabbed. At this point, the defendant said "you're done." Fortunately, bystanders intervened and pulled the defendant to the ground, allowing Zeldin to get free without being harmed. Both the bystanders and Zeldin's quick reflexes made this incident much less serious than it could have been.
So what happens to the defendant now? He is being charged with assault with a dangerous weapon, which carries a maximum prison sentence of 10 years. He is not being charged with attempted murder. However, it's worth noting that if the man had successfully stabbed Zeldin, then he might face much more serious charges, complete with a much longer potential prison sentence. It is not clear how the defendant wishes to plead, or whether he has even hired a private defense attorney.
Enlist the Help of a Qualified Attorney Today 
If you've been searching for a qualified, experienced New York criminal defense attorney, look no further than Phillip J. Murphy, Attorney at Law. Over the years, we have helped defendants with a range of charges, and we know how daunting this situation can feel. The good news is that you can fight for your rights effectively with our assistance. Simply book your consultation today, and you can immediately start working on a solid defense strategy.
Sources: 
bnnbloomberg.ca/new-york-man-charged-in-attack-on-gop-candidate-for-governor-1.1795866
npr.org/2022/07/23/1113206272/suspect-in-lee-zeldin-attack-didnt-know-who-lawmaker-was-investigators-say