What Happens If You Try To Assassinate A Witness During A Criminal Trial?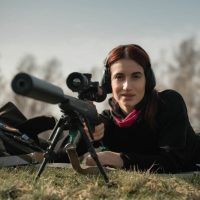 Witnesses can make or break criminal trials. If you know someone is about to testify against you, it can be highly unnerving. But what happens if you take matters into your own hands and assassinate the witness before they have a chance to testify? As you might expect, this can lead to serious legal consequences. In fact, this strategy will probably backfire on you, causing you to dig yourself into an even deeper hole. It's much better to simply work with a qualified attorney to defend yourself in a legal, proper manner.
Man Tries to Assassinate 14-Year-Old Witness in New Jersey 
On February 2nd of 2023, it was reported that a man had pleaded guilty to one count of using interstate commerce facilities in the commission of murder-for-hire. The penalty for this crime is up to 10 years in prison and a $250,000 fine. This individual attempted to pay someone on the darkweb to assassinate a 14-year-old who was scheduled to testify against him in an upcoming criminal trial. This trial involved the illegal exchange of inappropriate photos between a minor and the defendant. The minor is the person who was targeted with the assassination attempt. The goal was obviously to stop her from testifying.
Not only did this defendant break the law by attempting to hire a hitman for the murder, but he was also scammed out of $20,000. First, he transferred the money into Bitcoin, making it untraceable. Next, he sent the Bitcoin to a website that claimed to offer assassination services. When it became clear that the assassination was not moving forward, the defendant contacted the purported assassins and asked for an update. The assassins then asked for a further $5,000 in payment. At this point, the defendant asked for a refund and requested that the assassination be canceled. However, it soon became clear that that the website was a scam, and that no assassination was ever going to occur.
Taking the scam even further, the website's administrator threatened to reveal the defendant's activities to the authorities unless he paid more money. In fact, this is probably how the defendant was caught in this mess. As you can see, attempting to assassinate a witness only makes the situation worse.
Where Can I Find a Qualified, Experienced Criminal Defense Attorney in New Jersey? 
If you've been searching for a qualified, experienced New Jersey criminal defense attorney, look no further than Phillip J. Murphy, Attorney at Law. We know that it can be difficult to face a witness who has the ability to put you behind bars with their testimony. But dealing with this situation might be easier than you think – without resorting to murder. With our help, you can fight for the best possible results with a solid defense strategy. Book your consultation today to get started.
Source:
justice.gov/usao-nj/pr/camden-county-man-admits-hiring-hitman-internet