What Happens When You Misuse Public Funds?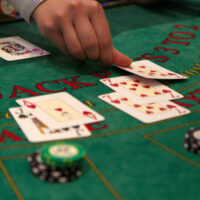 New Yorkers are subject to considerable rates of income tax, and it's certainly never an encouraging time when tax season rolls around. The silver lining is that these funds will theoretically) be used to make the United States a better place to live. But what happens when public funds are misused? What happens when these hard-earned tax dollars are stolen by criminals and used for personal gain? If you have been charged with the crime of misusing public funds, you should know that you face severe legal penalties.
Your first step should be to get in touch with a qualified, experienced criminal defense attorney in New York. These legal professionals can help you defend yourself in the best possible way. Although it might not be possible to escape legal consequences altogether, you can mitigate penalties by pursuing alternative sentencing, such as probation. It's best to get in touch with a qualified attorney as soon as possible after you have been charged with a crime.
The Legal Definition of Misuse of Public Funds 
When does the misuse of public funds become illegal? In some situations, these crimes can be quite obvious. In other situations, it may not be immediately clear whether funds have been misused.
Under US law, it is illegal to "embezzle, steal, purloin, knowingly convert, or sell any record, voucher, money, or thing of value" that belongs to the United States. If you commit this offense, you face a prison sentence of up to ten years and a fine of up to $1,000. However, if the value of the property is less than $1,000, you may only be imprisoned for a maximum of one year.
Examples of Misuse of Public Funds
On February 23rd, it was reported that an FBI Special Agent had pleaded guilty to misusing government money in Las Vegas. This individual, employed through the New York City Field Office – traveled to Las Vegas and carried out an undercover operation. At the conclusion of this operation, the agent gambled $13,500 of government money at a Las Vegas Casino. He allegedly played blackjack with the money. According to the authorities, this agent had an exemplary record aside from this one incident, and it is believed that he will receive probation.
On February 1st, it was reported that a woman from Michigan had been stealing government funds intended for Covid-19 patients. She apparently received just under $40,000 to care for Covid patients who were at her health agency, but instead issued the money to her family members for personal use. She faces up to 10 years in prison.
Enlist the Help of a Qualified Attorney Today 
If you are facing charges, reach out to dedicated New York criminal defense attorney Phillip J. Murphy. Over the years, we have guided many defendants in New York to positive outcomes – even those who faced serious penalties. Although the misuse of public money, there are many potential defense strategies that may be helpful. Book your consultation today, and you can explore some of these strategies in more depth.
Sources:
justice.gov/opa/pr/woman-pleads-guilty-misappropriating-funds-care-covid-19-patients
justice.gov/usao-nv/pr/federal-special-agent-pleads-guilty-gambling-government-funds