What Happens When You Smuggle Secrets To Russia And China?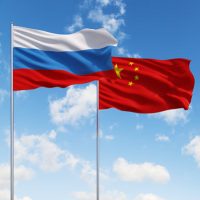 The United States' tensions with Russia and China are higher than ever. This means that anyone who does business with these nations must tread very carefully – especially in light of economic sanctions and open military conflict. Although the United States does not openly state it is at war with Russia, it is supplying weapons that are actively used against Russian personnel. And while the United States maintains cordial relations with China, disputes are undoubtedly boiling under the surface. But what happens if you decide to work with these nations for monetary gain? What if you sell secrets to Russia or China?
New York Man Gets Two Years for Selling Trade Secrets to China 
On January 3rd, the Department of Justice announced that a former GE engineer had been sentenced to two years in prison for selling trade secrets to China. He was convicted of conspiracy to commit electronic espionage after attempting to provide ground-based and aviation-based turbine technology secrets to the People's Republic of China.
The Justice Department stated that this individual "exploited his position of trust" at General Electric, also stressing that "American ingenuity is an integral part of the United States economic security." In addition to his two-year sentence, the defendant will pay $7,500 in fines and serve one year of supervised release. The FBI did not hesitate in stating that this case was designed to send a message to anyone considering working with the PRC in the future. 
Two Americans Face Decades in Prison for Trying to Export Military Equipment to Russia 
Just a few weeks earlier, seven individuals were charged with a slew of offenses related to smuggling military-grade, dual use technologies and sniper rifle ammunition to Russia. Five of these individuals are Russian nationals, while two are American citizens. According to the Justice Department, these individuals smuggled "highly sensitive and heavily electronic components, some of which can be used in the development of nuclear and hypersonic weapons, quantum computing, and other military applications."
At one point, one of the defendants was stopped at the Estonian border with "35 different types of semiconductors and other electronic components […] as well as thousands of U.S.-made 6.5mm bullets, which are used in military sniper rifles." The scheme also involved shell corporations and elaborate money laundering schemes. The authorities did not hesitate in referring to the Russian war in Ukraine when justifying these charges.
Where Can I Find a Qualified Criminal Defense Attorney in New York? 
If you've been searching for a qualified, experienced New York criminal defense attorney, look no further than Phillip J. Murphy, Attorney at Law. Over the years, we have helped numerous defendants across the Empire State. We know how serious these charges can be, and we can help you fight for your rights in a confident, efficient manner. Time is of the essence, so book your consultation as soon as possible to get started with a solid defense strategy.
Sources: 
justice.gov/opa/pr/former-ge-power-engineer-sentenced-conspiracy-commit-economic-espionage
justice.gov/opa/pr/russian-military-and-intelligence-agencies-procurement-network-indicted-brooklyn-federal