What Is A "Community Gun" In New Jersey?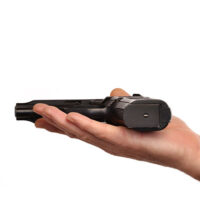 When community members trust each other and have close ties, they may share various items. For example, one person might ask to borrow a neighbor's lawnmower, while another might request a cup of sugar for a cooking recipe. But what happens when communities share firearms amongst each other? Is this legal? What might happen if you are charged with crimes related to "community guns?" This is proving to be a common issue in certain New Jersey neighborhoods, and you should be aware of the potential legal consequences.
If you are facing community gun charges, you should get in touch with a qualified, experienced criminal defense attorney as soon as possible. These legal professionals can help you mitigate legal consequences and approach this difficult situation in the most efficient, confident manner possible. With help from a lawyer, you may be able to escape incarceration altogether.
What is a Community Gun? 
According to New Jersey Statute 2C:39-4, a community gun is "a firearm that is transferred among, between or within any association of two or more persons who, while possessing that firearm, engage in criminal activity or use it unlawfully against the person or property of another."
In other words, this is a gun that is not held by any particular person, but rather by two more individuals collectively. In practice, this usually involves a gun being "stashed" under a rock, on a rooftop, in a garbage can, or anywhere else that is easily accessible by members of the community who might want to access a gun. Criminals may believe that stashing the weapon in this manner protects them from possession charges, but in reality it can still lead to serious consequences. Under New Jersey law, you face a minimum of 3 years in prison for possessing, receiving, or transferring a community gun.
An Example of a Community Gun Offense 
On March 11th of 2022, it was reported that two individuals had been charged with conspiracy and community gun offenses. The weapons in their possession were smuggled into New Jersey from Georgia. As such, they were charged with three counts of unlawful possession of a weapon and manufacturing, transporting, or disposing of a weapon and possession, receipt, or transfer of a community gun.
New Jersey is famous for its strict gun laws, and this means that most of the weapons used in crimes are smuggled in from Southern states via a system that is often called the "Iron Pipeline." This also highlights the fact that state laws for legal gun owners are often insufficient in their attempts to deal with gun crime.
Enlist the Help of a Qualified Attorney Today 
For help with your case, reach out to skilled New Jersey criminal lawyer Phillip J. Murphy. Over the years, we have helped numerous defendants with various charges, including those related to firearms. With our assistance, you can pursue a positive legal outcome in the most efficient manner possible. Book your consultation today, and we can immediately start working on a strong defense strategy.
Sources:
njcourts.gov/attorneys/assets/criminalcharges/weapons11.pdf
usnews.com/news/best-states/georgia/articles/2022-03-10/2-people-indicted-in-new-jersey-on-community-gun-charges