What Is A Deferred Sentence In New York?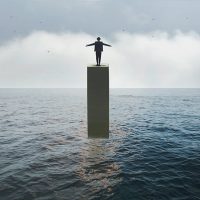 If you are facing criminal charges in New York, it makes sense to avoid incarceration whenever possible. While fines and other penalties may seem daunting, nothing is more worrying than the thought of spending years behind bars. Most defendants will do everything in their power to avoid this fate. Fortunately, there are a number of options available for those who want to avoid incarceration, and one of the most effective choices is to pursue a deferred sentence. But what exactly is a deferred sentence, and how can this help you?
The best way to pursue a deferred sentence is with the help of a qualified, experienced criminal defense attorney. Although public defenders are always an option, a private attorney can devote more time to your case and will fight for your rights in a highly efficient and confident manner. If you are facing charges, it's best to get in touch with one of these defense attorneys as soon as possible for best results.
Deferred Sentences Explained 
Essentially, a deferred sentence allows you to avoid prison time by accepting a period of probation instead. As long as you don't commit any other crimes or violate your probation during this period, you can serve out your sentence without actually serving time behind bars. Think of it like the "threat of prison time" that is hanging over your head for the duration of your sentence. As long as you don't make any false moves, this is a solid choice for those who want to avoid unnecessary incarceration.
Who Can Pursue a Deferred Sentence? 
Of course, not everyone can pursue a deferred sentence. In fact, this type of alternative sentence is only possible under certain circumstances. For example, someone who has committed a first-time offense is more likely to be granted a deferred sentence. In addition, those who commit crimes that are not very serious in nature are more likely to receive a deferred sentence. In contrast, those who have committed multiple past offenses or those who have committed particularly serious crimes with clear aggravating factors are more likely to serve their sentences behind bars.
What Are the Requirements of a Deferred Sentence? 
A deferred sentence might allow you to avoid time behind bars, but it's not exactly an easy process. There may be strict requirements associated with your deferred sentence, and you may find yourself in jail if you fail to comply. For example, you might be required to undergo treatment for substance abuse. You may also be ordered to pay all of your outstanding fees. Regular appointments with your probation officer may be necessary, and you should also stay away from known criminals.
Enlist the Help of a Qualified Attorney Today 
For help from a skilled New York criminal lawyer, reach out to Phillip J. Murphy. With our assistance, you can pursue many alternative sentencing possibilities, such as a deferred sentence. It's always best to book your consultation as soon as possible, so reach out today and take your first steps towards an effective defense strategy.