What Is Enticement Of A Minor In New Jersey?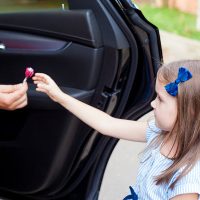 Most people can agree that whichever way you slice it, child abuse and sexualization of minors is wrong. That being said, there are a multitude of different crimes and offenses that are involved with this area of the law. One of the most misunderstood crimes is "enticement of a minor," and many people in New Jersey have no idea what it actually means. It makes sense to gain at least a cursory understanding of this law, as it might be relatively easy to commit this offense without even fully realizing it.
If you have been charged with enticement of a minor or any other sex-related offense, it makes sense to get in touch with a qualified, experienced criminal defense attorney in New Jersey as soon as possible. These legal professionals can help you strive for the best possible results in a highly confident manner. While New Jersey takes crimes against minors very seriously, there's no sense in accepting a needlessly excessive penalty. The sooner you book your consultation with a defense attorney, the sooner you can start fighting for your rights effectively.
The Crime of "Luring" 
According to the New Jersey Courts, enticement of a minor falls under the category of "luring." One is guilty of luring if they:
"Attempt, via electronic or any other means, to lure or entice a child or one who he reasonably believes to be a child into a motor vehicle, structure or isolated area, or to meet or appear at any other place, with a purpose to commit a criminal offense with or against the child." 
In order to convict someone of luring, the prosecution must establish a number of key points:
The accused believed that the victim was a child
The defendant attempted to lure the child into a vehicle, structure, or isolated area
The defendant did this with the intention to commit a criminal offense against the child
You Can Be Arrested for "Attempting" to Entice a Minor 
Note that you don't necessarily need to "successfully" lure a child in order to be charged with this offense. On July 18th, it was reported that a 26-year-old in Troy was facing up to 10 years in prison simply for suggesting that a 13-year-old child meet up for sexual purposes. While he never actually met up with the minor, he still had the intention of committing a crime.
Enlist the Help of a Qualified Attorney Today 
If you've been searching for a New Jersey criminal defense attorney, look no further than Phillip J. Murphy, Attorney at Law. Over the years, we have helped numerous defendants fight for their rights in an effective manner. We know that facing serious offenses such as enticement of a minor can be incredibly daunting, but you're not alone in this battle. No matter what kind of crime you've been accused of, you still have rights. Your most important right is the right to an attorney, so book your consultation today to get started.
Sources:
njcourts.gov/attorneys/assets/criminalcharges/luring1.pdf
justice.gov/usao-ndny/pr/rensselaer-county-man-pleads-guilty-attempting-entice-minor