What Is "Pig Butchering" In The Crypto World?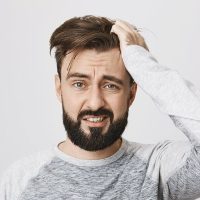 For those of us on the outside, the world of cryptocurrency can seem completely incomprehensible. Not only is the technology difficult to wrap your head around, but the actual terminology used by insiders is also quite confusing. Crypto experts seem to speak their own unique language – leaving the rest of us scratching our heads. But some of the most important terms used by crypto experts refer to crimes. One of the most notable terms is "pig butchering," and this represents one of the most notable scams perpetrated by some within the world of cryptocurrencies.
The Definition of Pig Butchering 
The exact definition of pig butchering varies depending on who you ask. Some say that these scams always involve some level of romantic deception. In other words, the scam artists pose as attractive people online before striking up conversations with victims and luring them slowly into a trap. Others say that this process merely involves "winning people's trust." Some reports state that the attractive people are real, and they are human trafficking victims forced to participate in these scams against their will.
Whatever the case may be, the scam typically takes place on social media, and it occurs over an extended period of time. This slow progress is referred to as "fattening up the pig," and choosing the right moment to "slaughter" or "butcher" the pig is key. These scams also typically involve investment scams, with victims being instructed to invest in fake cryptocurrencies.
An Example of Pig Butchering in New Jersey 
On October 11th, the Department of Justice announced that a man from Middlesex County had been charged with money laundering in connection with pig butchering scams. These particular pig butchering scams involved a cryptocurrency called "Alphacoin." The defendant apparently acted as the money launderer for a number of scam artists, opening several bank accounts and allowing the proceeds of pig butchering scams to be deposited.
While the defendant reportedly told the banks he was receiving money from customers who wished to buy car parts and trucks, he was actually receiving millions that had been stolen from innocent victims. In total, the defendant laundered $2.1 million through this scam. He faces a total of 20 years behind bars if convicted. This goes to show that participating in pig butchering in any way can lead to serious consequences – whether you're the one running the scheme or the person laundering the funds. The Department of Justice is cracking down on these scams more than ever, with numerous media organizations shining a light on pig butchering.
Where Can I Find a Qualified Criminal Defense Attorney in New Jersey? 
For help from a skilled New Jersey criminal defense lawyer, look no further than Phillip J. Murphy, Attorney at Law. Over the years, we have helped numerous defendants pursue positive outcomes. While being accused of fraud can seem quite daunting, you're not alone in this battle. Book a consultation today, and you can get started with a solid defense strategy as soon as possible.
Sources: 
justice.gov/usao-nj/pr/middlesex-county-man-charged-laundering-21-million-obtained-internet-related-frauds
propublica.org/article/whats-a-pig-butchering-scam-heres-how-to-avoid-falling-victim-to-one