What Is The Difference Between Theft And Robbery In New Jersey?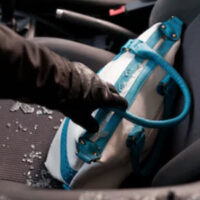 If you've been accused of a crime in New Jersey, the exact definitions of each offense can be a little confusing. While terms like "robbery" and "theft" might sound pretty much identical, they are actually very different crimes in the Garden State. Understanding the difference between crimes such as these is very important, especially if you're facing either robbery or theft charges. Depending on which crime you've been accused of, you could be facing very different penalties and legal consequences.
Enlisting the help of a qualified, experienced criminal defense attorney is an obvious first step whenever you're facing charges of this nature. A skilled lawyer can adjust their approach and overall strategy based on your unique situation. Depending on whether you've been accused of theft or robbery, your attorney will recommend different courses of action.
The Legal Definition of Robbery 
According to New Jersey law, the definition of robbery is as follows: A person is guilty of robbery if they commit either of these three offenses during the course of a theft:
Inflict bodily harm or use force on another person
Threatens another person or puts them in fear of "immediate bodily injury"
Commits or threatens to commit any second or first-degree crime 
The Legal Definition of Theft 
According to New Jersey law, the definition of theft is as follows: A person is guilty of theft if they unlawfully take or "exercise unlawful control over" someone else's property. 
So What's the Difference? 
Theft is a much broader "umbrella term" that encompasses many crimes, including robbery. Technically, you are committing a type of theft when you commit robbery. The big difference between theft and robbery is that the latter involves some type of force, violence, or threats. On the other hand, theft can be as simple as stealing a candy bar from a convenience store.
What are the Punishments for Theft and Robbery?
Theft can be a relatively minor crime, especially if you steal less than $200 worth of goods. In this case, you will be charged with a disorderly persons charge with a possible jail sentence of 6 months and a low fine. However, the penalties become much harsher if you steal goods with a higher monetary value. This can accelerate all the way up to second-degree theft, which involves theft of more than $75,000 worth of property. For this crime, you face up to 10 years in jail and considerable fines.
Robbery is automatically a second-degree offense, regardless of how much you are accused of stealing. This crime comes with a possible jail sentence of up to 10 years and considerable fines. You may also be charged with first-degree robbery if there was a deadly weapon involved, or if you seriously harmed someone. You can face up to 20 years in prison for first-degree robbery. 
Enlist the Help of an Experienced Attorney Today
 Regardless of whether you've been accused of theft or robbery, it's very important that you enlist the help of an experienced attorney as soon as possible. The sooner you link up with a skilled lawyer, the sooner you can start building an effective legal strategy. If you're searching for an attorney who will fight for your rights and freedom, reach out to New Jersey criminal defense attorney Phillip J. Murphy today.