What Is The Lacey Act In New Jersey?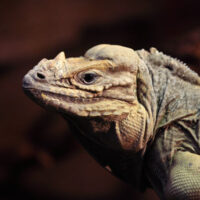 If you are involved in importing, exporting, selling, or acquiring products in New Jersey, it's important to understand how the Lacey Act might affect your business. If you violate the Lacey Act, you could face serious legal consequences. Not only could this result in criminal charges, but it could also cause your business to shut down completely. Obviously, it is in your best interests to avoid these consequences, but sometimes it is too late to fix what has already been done.
If you are facing charges due to a violation of the Lacey Act, it is in your best interests to connect with an attorney as soon as possible. Ideally, you should search for a qualified, experienced criminal defense attorney in New Jersey. These local criminal defense attorneys understand how state laws might apply to your situation, and they have considerable experience with criminal cases. With their help, you can avoid unnecessary legal consequences and keep your business going.
What is the Lacey Act? 
The Lacey Act was passed all the back in the year 1900, and it primarily protects wildlife, fish, and plants that have been illegally taken, transported, or sold. If you violate the Lacey Act knowingly, you face a fine of up to $250,000 as an individual for each offense. If you own an organization that is engaging in these violations, you face a fine of $500,000 for each offense. You may also face up to five years in prison. 
The Lacey Act Also Covers Plant Products 
The Lacey Act was eventually amended, and it now covers "plant products" as well. One of the most notable plant products is of course wood. This means that if your organization illegally obtains and transports lumber from a protected forest, for example, you could face criminal charges under the Lacey Act.
An Example of a Lacey Act Violation 
On September 21st of 2021, it was reported that a man in New Jersey had pleaded guilty to one count of violating the Lacey Act. He admitted that he had attempted to transport 10 live rhinoceros iguanas to Hong Kong, and he falsely labeled them as "toys" in an effort to have these exotic animals fall under the radar. Inspectors working for the US Fish and Wildlife Service eventually intercepted the package and recovered the iguanas safely. The defendant faces five years in prison and a fine of $250,000. In addition, he has agreed to pay a fine of $1,000 to the US Fish and Wildlife Service Lacey Act Reward Fund as part of a plea deal.
Enlist the Help of a Qualified Attorney Today 
If you've been charged with violating the Lacey Act or any other crime that involves the transports of exotic animals, plants, or any other contraband, you need help from a legal professional right away. Reach out to New Jersey criminal defense attorney Phillip J. Murphy at your earliest convenience, and we can immediately start creating an effective defense strategy for you. With our help, you can maintain your business and your freedom in the most efficient way possible.
Source:
justice.gov/usao-nj/pr/monmouth-county-man-admits-falsely-labeling-international-shipment-wildlife-toys