What Is The Penalty For Attacking A Synagogue In New Jersey?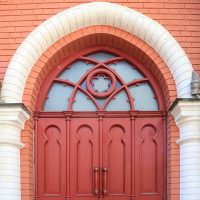 The Jewish people have come under attack from a range of sources since time immemorial. While once these attacks went completely unpunished (some were even encouraged), today there are very strict laws against anti-Jew violence – including direct attacks on synagogues. In fact, you will likely face much worse penalties for attacking or vandalizing a synagogue than for virtually any other type of building in the United States. But why is this? How does New Jersey approach these criminal cases, and what kind of penalties might you face if you have conducted some kind of attack against a synagogue?
Man Faces Multiple Charges for Attempting to Firebomb a Synagogue 
On February 1st of 2023, it was reported that a man from Passaic County had been arrested for attempting to firebomb a synagogue. He is now facing one charge of "attempted use of fire to damage and destroy a building used in interstate commerce," which carries a minimum sentence of five years and a maximum sentence of 20 years. There is also a maximum fine of $250,000. In addition, there's a strong chance he will face hate crime charges, which increases these minimums and maximums notably. Since the man is just 26, he may spend the rest of his youth and most of his adult life in prison because of this attempted attack.
The individual was caught on surveillance cameras approaching the synagogue in a ski mask. He then produced a bottle (presumably some kind of Molotov cocktail), lit a wick on the top, and threw it at the glass front doors of the temple. Finally, he fled on foot before entering a vehicle and driving away. Surveillance footage not only captured this act, but it also caught his license plate. This made it very easy for police to track down the suspect and place him under arrest.
FBI Special Agent in Charge James E. Dennehy commented:
"Newark FBI and our law enforcement partners have been working around the clock since Sunday morning, after being notified someone targeted the Temple Ner Tamid in Bloomfield. We allege Mr. Malindretos threw a Molotov cocktail at the doors of the synagogue. The speed and intensity of this investigation demonstrates our determination and dedication to protecting houses of worship and protecting their congregations. We take seriously all threats of hate and bias aimed at all religions and faiths, and we intend to hold accountable all those who target them."
Where Can I Find a Qualified Criminal Defense Attorney in New Jersey? 
If you've been searching for a qualified, experienced New Jersey criminal defense attorney, look no further than Phillip J. Murphy, Attorney at Law. Over the years, we have helped a wide range of defendants. We know that facing accusations of hate crimes can be incredibly daunting, and this is why it's important to work with the best attorney you can find. The goal should be to have hate crimes removed from your charges so you can face a much more lenient sentence. For example, you can prove that you had no idea the building was a synagogue when you vandalized it or fire-bombed it. Book your consultation today, and you can explore a wide range of legal options.
Sources:
justice.gov/usao-nj/pr/passaic-county-man-arrested-attempt-firebomb-synagogue
nytimes.com/2023/02/01/nyregion/new-jersey-synagogue-attack-arrest.html