What Is The Penalty For Cyberstalking In New Jersey?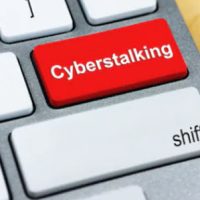 As technology continues to advance and people spend more time online, an increasing number of digital crimes are being committed by people in New Jersey. This shouldn't come as a surprise, but new legislation can catch people off guard. One of the most obvious examples is cyberstalking, which only became an official offense in New Jersey fairly recently. But while legislation intended to fight cyber crimes might be new, it is still more than capable of causing serious criminal consequences. This is what one former bank employee in New Jersey discovered the hard way.
But what should you do if you have been charged with cyberstalking or another cybercrime? Your first step should always be to get in touch with a qualified, experienced criminal defense attorney in New Jersey. These legal professionals can not only explain how cybercrime legislation works, but they can also develop an effective defense strategy catered to your unique situation. With their help, it may be possible to mitigate consequences or even avoid penalties altogether.
New Jersey Man Faces up to Five Years in Prison for Cyberstalking 
In late August of 2022, it was reported that a former investment banker had been arrested for cyberstalking in Hudson County. This individual was accused of cyberstalking at least four female employees, and he had apparently sent numerous text messages to his victims – including threats of grievous bodily injury and death. These texts apparently began when the defendant was fired from his job at the same bank where the victims were employed.
The problem with this situation is that there is ample written evidence stacked up against the defendant in the form of text messages. Remember, text messages can be used as evidence, and they are the same as written, signed statements in the eyes of the legal system. Because the defendant made these threats through text messages and even referred to himself as a "predator," the situation is quite dire. The same logic applies to all cybercrimes, and you should always be careful of what you write or post online.
The penalty for cyberstalking can be as much as 5 years in prison. The defendant also faces a fine of up to $250,000 in this situation. In addition to threats, there are a number of things that can constitute cyber-harassment, including requests, comments, or transmissions of material that is lewd, indecent, or obscene.
Enlist the Help of a Qualified Attorney Today
For help from a skilled New Jersey criminal lawyer, contact Phillip J. Murphy, Attorney at Law. Over the years, we have helped numerous defendants with a range of legal issues, and we know how serious cybercrime charges can be in New Jersey. With our assistance, you can push back and fight for your rights in an effective manner. Internet research can only get you so far, so book your consultation today to get started with a solid defense strategy.
Sources:
justice.gov/usao-nj/pr/former-investment-bank-employee-arrested-cyberstalking
womenslaw.org/laws/nj/statutes/2c33-41-cyber-harassment