What Is The Penalty For Defrauding Elderly People In New York?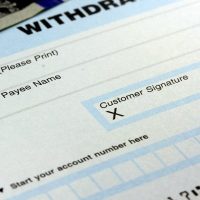 Despite the fact that everyone is supposed to be equal in the eyes of the law, some crimes are seen as more egregious because of the victims' characteristics. There is an almost knee-jerk negative reaction to crimes against particularly vulnerable members of our society, such as seniors, disabled people, and children. Despite the fact that the courts aren't supposed to consider these factors in most cases, there is no denying our instinctive desire to protect the weakest people from harm. So what happens if you defraud seniors out of their life savings in New York? How bad could the penalties really be?
Former Bank Employee Tricks Seniors into Signing Blank Transaction Forms 
On March 1st of 2023, it was reported that a former bank employee in Manhattan had tricked seniors into signing blank transaction forms – allowing him to siphon funds out of their accounts at will. He engaged in this scheme for years, successfully stealing over $2 million from these vulnerable members of society. While working as a business relationship manager at the bank he gained his victims' trust and had them sign what were essentially blank checks. He also provided them with forged bank statements to hide his tracks and prevent them from finding out about the theft.
According to the US Attorney:
"As alleged, for years, Chiu abused his position as a business relationship manager at a financial institution to steal millions from his clients, including elderly clients.  Today's arrest is yet another example of this Office's commitment to holding accountable those who commit financial frauds, especially those who are in positions of trust within financial institutions." 
This individual is now facing numerous charges, including one count of bank fraud, one count of embezzlement by a bank employee, one count of money laundering, and one count of aggravated identity theft. If he is charged with the maximum penalty for all of these offenses, he will spend 82 years in prison. Due to the fact that the defendant is 32 years old as of this writing, this could constitute a life sentence. The most serious of his charges are bank fraud and embezzlement by a bank employee – both of which carry a maximum sentence of 30 years. Money laundering carries a maximum sentence of 20 years, while aggravated identity theft carries a maximum sentence of just two years.
Where Can I Find a Qualified, Experienced Criminal Defense Attorney in New York? 
If you've been searching for a qualified, experienced New York criminal defense attorney, look no further than Phillip J. Murphy, Attorney at Law. We know that certain white collar crimes can come with strict penalties in the Empire State – but there's no sense in accepting needlessly excessive consequences for these crimes. Whether your victim was an elderly person with dementia or a multi-billionaire, you deserve to face the same consequences. Book your consultation today to fight for your rights and strive for the best possible results. A solid defense strategy is only a few clicks away.
Source: 
justice.gov/usao-sdny/pr/former-bank-employee-charged-million-dollar-fraud-and-embezzlement-scheme