What Is The Penalty For Distributing A Fentanyl Analogue In New Jersey?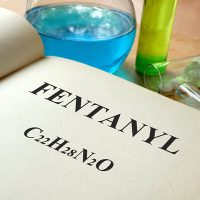 While most of us have been preoccupied with the Covid-19 pandemic in recent years, there is another epidemic that has been continuing without pause – the opioid epidemic. Although Covid-19 stole the spotlight, people continue to die from overdoses due to a range of legal and illegal drugs. Fentanyl is proving to be a particularly worrisome threat, and it is difficult to police in an effective manner. One of the recent developments within New Jersey law is to make not only fentanyl illegal, but also its analogues. But what exactly is a fentanyl analogue, and what is the penalty for distributing this drug?
Monmouth County Dealer Gets 188 Months for Distribution of Cocaine and Fentanyl Analogues 
If you want to know how seriously the state of New Jersey takes fentanyl analogues, just consider a recent report published by the Department of Justice. This report details an account of an individual being sentenced to 188 months in prison for distribution of fentanyl analogues – although he was also distributing cocaine. That equates to well over 15 years in prison. The specific analogue that he was attempting to distribute was something called cyclopropyl fentanyl. This individual was apparently the leader of a drug ring based in Monmouth County.
This organization sold cocaine and fentanyl analogue pills online via the dark web. Essentially, he was simply buying these drugs off the dark web in bulk and then reselling them for a profit. At the time of his arrest, the defendant was apparently planning to "cut out the middleman" and manufacture his own fentanyl analogues. He had already purchased pill press machines and raw powder. When the police finally cracked down and executed a search warrant, they found nine kilograms of fentanyl pills and five kilograms of cocaine. In addition to his 15-year sentence, the defendant was given four years of supervised release. He was also ordered to forfeit his cryptocurrency holdings.
What is a Fentanyl Analogue? 
A fentanyl analogue is a drug that is very similar to "normal" fentanyl. Fentanyl has become a catch-all phrase for a variety of chemical compounds, and chemists can produce almost limitless varieties – each with their own separate names and properties. This initially posed a challenge for law enforcement. If one type of fentanyl became illegal, chemists would simply make minor alterations to the chemical compound, creating a new type of drug for which laws had not yet been created. Finally, New Jersey and many other states created new laws that banned all fentanyl analogues. This means that the penalty for distributing fentanyl analogues is exactly the same as the penalty for distributing any other Schedule II drug.
Where Can I Find a Qualified Criminal Defense Attorney in New Jersey? 
If you've been searching for a qualified, experienced New Jersey criminal defense attorney, look no further than Phillip J. Murphy, Attorney at Law. Over the years, we have assisted numerous defendants with all kinds of criminal cases – including those related to drug offenses. With our assistance, you can immediately get started with an effective defense strategy and begin fighting for your rights. Book your consultation today.
Sources: 
justice.gov/usao-edny/pr/instagram-personality-known-jay-mazini-pleads-guilty-wire-fraud-wire-fraud-conspiracy
nj.gov/njsp/division/investigations/drug-analysis.shtml