What Is The Penalty For Distributing Fentanyl In New York?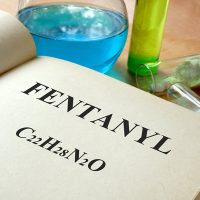 Fentanyl is a relatively new addition to the drug world, but it is quickly earning quite the reputation. As many people are now aware, even an extremely small amount of this drug can cause an overdose. Many people have died, and fentanyl has played a central role in the ongoing opioid epidemic throughout New York and the rest of the nation. Because of these circumstances, you can expect severe legal penalties if you're caught distributing fentanyl in New York. But how bad are these consequences, exactly? And how can you avoid them?
The answer to the last question is easy: Get in touch with a qualified, experienced criminal defense attorney in New York as soon as possible. With help from one of these lawyers, you can strive for the best possible results. It is possible to mitigate consequences and avoid the worst penalties. It may even be possible to avoid consequences altogether. All of this depends on your unique circumstances – but it also depends on your ability to hire a qualified defense attorney.
Brooklyn Man Faces 20 Years for Fentanyl Distribution 
On August 4th, it was reported that a Brooklyn man had been charged with distribution of fentanyl. This case was especially serious because one of the people who he had sold to later died in his residence from an overdose. The authorities later accused him of "leading" this victim into the opioid epidemic, where he has become just another number in the growing list of deceased individuals.
The authorities also believe that drug dealers are intentionally fueling this epidemic by pushing products that are laced with fentanyl. That being said, this case probably wouldn't have been so serious if a victim had not died at the defendant's residence. Because of these circumstances, it seems likely that he will get the full 20 years. In other less tragic situations, it may be possible to fight for a lowered sentence more effectively.
To put this in perspective, let's examine another recent drug case in New York: On August 4th, it was reported that an individual in New York was convicted of conspiring to distribute at least 5 kilos of cocaine. He was in fact attempting to pull off a deal for over 150 kilos of cocaine. As a result, he faces life in prison. Even though no one actually died as a direct result of his actions, this drug dealer faces a lengthier sentence compared to the fentanyl dealer.
Enlist the Help of a Qualified Attorney Today 
If you've been searching for a qualified, experienced New York criminal defense attorney, look no further than Phillip J. Murphy, Attorney at Law. Over the years, we have helped numerous defendants in the Empire State – and we know full well how serious these situations can be. With our assistance, you can strive for the best possible results and mitigate any legal consequences you might be facing. Book your consultation as soon as possible, and you can get started with an effective action plan right away.
Sources: 
justice.gov/usao-edny/pr/brooklyn-man-arrested-distributing-fentanyl
justice.gov/usao-sdny/pr/cocaine-trafficker-convicted