What Is The Penalty For Dogfighting In New Jersey?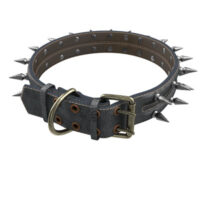 Dog fighting is a very serious crime in New Jersey. If you are convicted of this crime, you face strict penalties. Even though the victims of this crime are not human beings, the state seeks to protect innocent animals against predatory acts and cruelty. Make no mistake, these criminal charges can send you to prison for a long time.
If you have been charged with any crime related to dogfighting, it is in your best interests to get in touch with a qualified, experienced criminal defense attorney as soon as possible. With assistance from one of these legal professionals, you can mitigate potential legal consequences and defend yourself in an efficient manner.
Three Individuals Sentenced to Prison for Running a Dog Fighting Ring 
On October 7th, it was reported that three individuals had been charged for running a dog fighting ring. Many of the fights occurred in New Jersey, and the operation was run from 2013 to 2018. These three individuals purchased, sold, trained, and transported the dogs used in the operation. They also used a range of equipment to breed and train the dogs, including breeding stands and weighted dog collars.
After pleading guilty to one felony count of conspiracy to engage in dog fighting, one of these individuals was sentenced to one year in prison, one year of supervised release, and 120 hours of community service. Another individual was sentenced to 18 months in prison and three years of supervised release after pleading guilty to the same felony. He also pleaded guilty to allowing a child under the age of 16 to attend an illegal animal fight venture, which is a separate crime. The third individual was also sentenced to 18 months in prison and three years of supervised release. These sentences show how serious dog fighting charges can be.
New Jersey's Laws Against Dogfighting 
New Jersey has its own laws against dog fighting. Under the state's laws, you are guilty of dogfighting if you:
Use place kept for the purpose of dog fighting
Accept money for the admission of a person into a place used for dog fighting
Own, purchase, train, breed, or sell dogs for the purpose of dog fighting
Allow dog fighting to occur "for amusement or gain."
Witness or encourage dog fighting
Pay admission to witness dog fighting
Gamble on dog fighting
It's worth pointing out that audience members at dog fights can face very strict penalties. Under New Jersey law, dog fighting is considered a crime of the third degree. This means you face a jail term of up to five years, plus a fine of up to $15,000. In addition, you may be ordered to pay for the costs of rehabilitating any dogs involved in your crimes. This includes medical costs, drink, food, shelter, and more.
In addition, the Animal Welfare Act makes dog fighting a felony at the federal level. Violating this act may result in jail sentences of up to three years, plus a $250,000 fine. 
Enlist the Help of a Qualified Attorney Today
For help from a skilled New Jersey criminal defense attorney, contact Phillip J. Murphy. We have considerable experience with a wide range of criminal cases, and we have helped numerous defendants approach their trials in an efficient manner. Book a consultation with us at your earliest convenience, and we can immediately start working on a defense strategy.
Sources:
aspca.org/investigations-rescue/dogfighting/closer-look-dogfighting
justice.gov/opa/pr/three-defendants-sentenced-prison-multi-state-dog-fighting-conspiracy