What Is The Penalty For False Imprisonment In New York?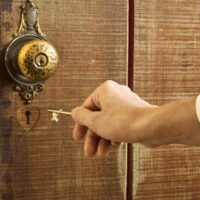 In New York, individuals have freedom of movement. If you prevent someone from moving freely, you may be charged with false imprisonment. Make no mistake, this is a serious charge, and you may face severe penalties if convicted. Many individuals in New York do not actually realize they are committing a crime when they falsely imprison someone, and it's relatively easy to face these charges with seemingly no harm done to the victim. If you are facing these charges, you may be wondering what to do next.
The first step is to get in touch with a qualified, experienced criminal defense attorney in New York. These legal professionals can guide you forwards in a confident, efficient manner. With their help, you can mitigate any potential legal consequences you might be facing. Fighting for your rights becomes much easier with a qualified defense attorney at your side.
What is False Imprisonment? 
Simply put, you commit false imprisonment when you prevent someone from leaving. You might prevent them from leaving a residence, a place of business, or any other area from which they cannot realistically escape. In many cases, individuals commit these crimes through some false sense of authority. For example, they might be a security guard who is unlawfully detaining a suspect who they believe has shoplifted.
They might also be a supervisor at a place of employment who attempts to keep their employees in a building against their will. Family members may also be guilty of false imprisonment if they prevent elderly relatives from leaving their home or seeing visitors, even if they claim it is "for their own good."
An Example of Alleged False Imprisonment 
On October 7th, it was reported that a famous socialite was allegedly being kept in her NYC home against her will by her daughter. The claims were made by a friend of the socialite who eventually filed a lawsuit against the daughter.
What Are the Penalties for False Imprisonment? 
There are two types of false imprisonment. False imprisonment in the second degree is a misdemeanor and carries a maximum prison sentence of one year. You will be charged with this crime if you falsely imprison someone but do not make them feel as though their life is in danger. If the victim feels threatened, you will likely be charged with false imprisonment in the first degree. This is a Class E Felony, and it can result in a prison sentence of up to four years.
Enlist the Help of a Qualified Attorney Today 
For help from a skilled New York criminal defense attorney, reach out to Phillip J. Murphy. We have helped many defendants pursue positive legal outcomes, and we can do the same for you. False imprisonment is a serious offense, but there's no need to face needlessly harsh penalties for this crime. Book your consultation today, and we can start working on an effective defense strategy together.
Source:
nypost.com/2021/10/07/nyc-socialite-88-trapped-in-home-against-her-will-friend-claims-in-suit/