What Is The Penalty For Having A Fake ID In New Jersey?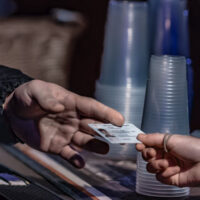 Underage teens have been using fake IDs for decades in New Jersey. Indeed, America's drinking laws mean that some 20-year-old adults might even be using fake IDs to buy alcohol. Some teens also use fake IDs to purchase cigarettes. This is obviously against the law, but what actually happens when a teen is caught with a fake ID in New Jersey? Do they simply receive a slap on the wrist? Is their fake ID simply confiscated? Or might they face more serious legal consequences?
If your child is facing criminal charges due to their possession of a fake ID, it makes sense to get in touch with a qualified, experienced criminal defense attorney as soon as possible. These legal professionals can help mitigate any potential legal consequences your child may be facing. Although this situation can be serious in some cases, a defense attorney can help your child avoid jail time, fines, and other notable consequences.
Manufacturing or Selling Fake IDs 
First of all, it's worth mentioning that the worst penalties are reserved for those who manufacture or sell fake IDs rather than those who possess them. If you are caught selling fake IDs, you face a crime of the second degree. If you manufacture fake IDs, you are also guilty of a crime of the second degree.
Presenting a Fake ID 
Presenting a fake ID is the next most serious offense within this general category. If you "knowingly exhibit, display or utter a document or other writing which falsely purports to be a driver's license, birth certificate or other document issued by a governmental agency," you are guilty of a crime of the third degree.
Possessing a Fake ID 
The least serious offense in this general category is possessing a fake ID. If you are caught with a fake ID, you will be charged with a crime of the fourth degree. For example, a police officer might search a teen and find a fake ID in their possession without that teen actually attempting to present it to anyone.
Penalties for Minors 
Since the vast majority of individuals who use fake IDs on a regular basis are underage minors, New Jersey has set out specific rules for dealing with these underage individuals. A common consequence is a driver's license suspension, and this can be done without a guilty plea or a finding of guilt. If the delinquent is less than 17 years of age, the license suspension will usually last about six months. At the very worst, a minor can face up to six months in prison and a fine of up to $1,000. However, it should be noted that consequences are much more severe for adults, who may face up to five years in prison for the same offense.
Enlist the Help of a Qualified Attorney Today 
Dedicated New Jersey criminal defense attorney Phillip J. Murphy can help you if you are facing charges. Over the years, we have helped numerous defendants fight for their rights, and we can guide you towards a positive legal outcome. Having a fake ID might be illegal, but it shouldn't lead to excessive penalties for students and young adults who are just trying to purchase prohibited items. Reach out today, and we can get to work on an effective defense strategy as soon as possible.
Source:
nj.com/politics/2021/03/new-nj-legal-weed-law-that-eases-penalties-on-underage-drinking-alarms-some-lawmakers-but-data-shows-few-teens-get-caught-anyway.html