What Is The Penalty For Impersonating An FBI Agent In New Jersey?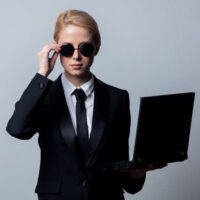 Residents of New Jersey trust authority figures to maintain law and order. But what happens when one of these law enforcement professionals is not who they claim to be? An individual may choose to impersonate an authority figure for a number of different reasons, but it's never legal. If you are caught impersonating a law enforcement professional, you can expect serious consequences.
If you are dealing with these types of charges, it makes sense to get in touch with a qualified, experienced criminal defense attorney in New Jersey. These legal professionals can make sure that you're approaching this situation in the most efficient way possible. If this was all just a misunderstanding, your attorney can clear things up and help you avoid jail time and fines.
Mercer County Woman Charged with Impersonating FBI Agent 
To give you a sense of how this works in the real world, let's examine a recent example of this crime. On August 25th of 2021, it was reported that a woman in Mercer County had been charged with impersonating an FBI agent. She was charged with one count of impersonating an officer of an agency of the United States. The charges stemmed from an incident in April of that year, when Trenton Police discovered a vehicle with heavily tinted windows driving in an area known for excessive crime.
After the police stopped the vehicle, an occupant of the vehicle rolled down her window and immediately identified herself as "Special Agent Glasper," stating "I'm FBI." When questioned further, the woman claimed that she "worked cybersecurity at the Philly office." When the driver could not locate his driver's license, the officers returned to find Glasper with an empty gun holster on her right hip. "Special Agent Glasper" then warned the officers that she would be calling her superiors to inform them of this incident.
What is the Penalty for False Impersonation?
Later, it was determined that the woman was not, in fact, an FBI agent. Unfortunately for her, false impersonation is a serious charge in New Jersey, and it involves a maximum prison sentence of three years – plus a potential $250,000 fine.
With all that being said, the consequences for this crime are less serious if the individual did not use their false identity to carry out a crime. For example, impersonating an FBI agent in order to commit a felony is considered a much more serious crime compared to simply claiming to be an FBI agent.
Enlist the Help of a Qualified Attorney Today 
For help from a skilled New Jersey criminal defense lawyer, reach out to Phillip J. Murphy. Thanks to a wealth of experience with criminal cases in New Jersey, we are confident in our ability to defend your rights, even if you have been accused of a serious crime like impersonating an FBI Officer. Reach out today, and we can immediately begin crafting an effective defense strategy on your behalf.
Source:
justice.gov/usao-nj/pr/mercer-county-woman-charged-impersonating-fbi-agent