What Is The Penalty For IPTV Theft In New York?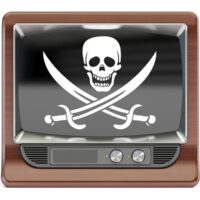 Online streaming services have become all the rage, not just in New York but around the entire globe. Many homeowners are ditching their cable subscriptions and signing up for cheaper, online alternatives like Hulu or Netflix. But there are other alternatives that may be even cheaper. Some are even free. But what happens if these streams are actually illegal? What if you decided to run one of these illegal streaming websites, and you were caught?
If you're facing criminal charges of any kind, it's always a good idea to get in touch with a qualified, experienced criminal defense attorney in New York. These legal professionals can help you fight for your rights in an effective, confident manner. With their assistance, you can avoid some of the more severe penalties for crimes like IPTV theft.
When is IPTV Illegal? 
IPTV is illegal whenever companies fail to obtain the proper licenses for various shows. Big names like Netflix and Hulu spend hundreds of millions of dollars to obtain these licenses, so you can watch your favorite shows without fear of legal prosecution. However, if you're dealing with smaller, shadier companies that seem too good (and cheap) to be true, there is a strong chance that they did not obtain any licenses for their content.
Note that this is one of the reasons why certain content is locked depending on your nation of residence. For example, Canadians often complain about their version of Netflix since it offers a much worse selection of content compared to the American version of Netflix. This is all down to the fact that Netflix does not bother to purchase the distribution rights for Canadian audiences, so they are not allowed to broadcast this content in the True North. Many Canadians "spoof" their IP addresses in order to get access to the American version of Netflix anyway, which (in very rare cases) can lead to legal consequences.
It is also quite rare to experience legal consequences if you're simply watching an illegal stream. However, the authorities could log your IP address, and there is no guarantee that you will be safe from potential action.
Hosting or Running an Illegal IPTV Operation 
The legal consequences are obviously much worse if you're running an illegal IPTV operation. If you fail to obtain the proper licenses and distribute the content on a large scale, you will face serious penalties.
In September of 2021, defendants in New York, New Jersey, and California all faced multiple charges for operating a highly lucrative IPTV theft scheme. It is estimated that the defendants earned more than $30 million by reselling copyrighted content to thousands of subscribers.
They were charged with conspiracy, violating the Digital Millennium Copyright Act, reproduction of a protected work, public performance of a protected work, access device fraud, wire fraud, making false statements to a bank, money laundering, making false statements to law enforcement officers, removal of property to prevent seizure, and tax evasion. One defendant faced a maximum sentence of 514 years, which shows you how seriously New York takes these types of crimes.
Enlist the Help of a Qualified Attorney Today 
Dedicated New York criminal defense attorney Phillip J. Murphy can provide you a solid defense if you are currently facing charges. We have helped numerous defendants pursue positive legal outcomes, and we are familiar with various aspects of criminal law. With our assistance, you can fight for your rights and freedoms in an effective manner. Reach out and book your consultation today.
Source:
justice.gov/usao-edpa/pr/nj-ny-ca-defendants-indicted-nationwide-copyrighted-iptv-theft-scheme