What Is the Penalty For Mail Theft In New York?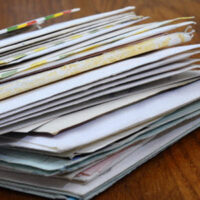 In an era of online shopping, instances of mail fraud are rising in New York. Ordering a package online might seem like a convenient choice, but having a parcel stolen from your doorstep is clearly not part of the plan. So what happens if you are accused of stealing someone's mail in New York? What are the penalties for mail theft, and how can you defend yourself in court?
If you are facing mail fraud or mail theft charges in the Empire State, it makes sense to get in touch with a qualified, experienced criminal defense attorney. Make no mistake, stealing someone's mail is a serious offense, and you face considerable penalties. This means that you should rely on a legal professional to help you defend yourself. With the right legal assistance, you can avoid needless consequences.
Mail Theft is a Felony 
Right away, it's important to note that when you steal someone's mail, you are committing a federal crime. The USPS is a federal agency, and its laws apply to every single state across the nation. Not only that, but mail theft is a felony.
Keep in mind that you don't have to physically steal mail from someone's doorstep or mailbox in order to be charged with this crime. You can also be charged with this offense if you obtain someone else's mail through fraud, deception, embezzlement, or some other means.
If you steal or fraudulently obtain any posted item, you may be charged with mail theft. This includes postcards, letters, and packages. If you hide or destroy someone else's mail, you can be charged with mail theft – even if you never opened the letter.
The penalties for this offense are quite severe, and you may face up to five years in prison.
Mail Theft is a Serious Problem in New York 
According to a 2019 study, a sum total of 90,000 packages are stolen every single day in New York. In 2018, two men went on a "mail theft spree" in New York. The pair stole more than $65,000 in stolen checks and money orders that were taken from mailboxes. They also redeemed gift cards and obtained other valuables that were mailed. They were able to do this by stealing a Postal Service key, and both men were eventually arrested and tried in a White Plains federal court. This is hardly the only instance of mail theft in New York, and the issue has been getting out of control in recent years. In 2021, it was reported that a Brooklyn man had dressed up as a mailman in order to steal mail from people's mailboxes.
Enlist the Help of a Qualified Attorney Today 
If you have been charged with mail fraud, reach out to New York criminal defense attorney Phillip J. Murphy at your earliest convenience. We have helped a number of defendants achieve positive legal outcomes over the years, and we can do the same for you. Book your consultation today, and we can begin crafting an effective defense strategy for you.
Resource:
nytimes.com/2021/01/02/realestate/stolen-packages.html