What Is The Penalty For Selling Oxycodone In New Jersey?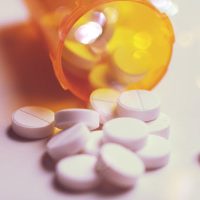 Oxycodone has a very bad rap these days in New Jersey, as lawmakers today realize that this drug has contributed to the opioid crisis. If you sell oxycodone in New Jersey, you face serious penalties. Even if you are a licensed medical professional, you can easily experience prison time for distributing this narcotic illegally. If you have been charged with the distribution of oxycodone, it is imperative that you get in touch with a qualified criminal defense attorney right away.
Operators of Pain Management Clinic Sentenced for Illegal Oxycodone Distribution 
On March 8th, it was reported that two operators of a pain management clinic had been sentenced for the illegal distribution of oxycodone. One of these individuals, the office manager, was a New Jersey resident. The other was a licensed physician, and he was sentenced to 12.5 years in prison. This shows how even licensed medical professionals can face sentences similar to those of illegal drug dealers for distributing this dangerous narcotic.
According to a press release by the Department of Justice, these two individuals provided people with oxycodone in exchange for cash payments, cocaine, and sexual favors. Thousands of prescriptions were written for extremely large quantities of oxy, even though the physician knew these so-called patients had no legitimate need for the drugs. His patients included those who were obviously addicted to narcotics and those who made a living selling the drugs on the street. It is estimated that over a three-year period, the doctor prescribed about 1.3 million oxycodone pills. In addition to their prison sentences, these two defendants were given three years of supervised release.
Stressing how seriously authorities take this matter, US Attorney Damian Williams stated:
"By monetizing his prescription pad and distributing mammoth quantities of oxycodone pills for no legitimate medical purpose, [the defendant] practiced as a drug dealer, not a doctor. [The defendant] did not simply betray his medical oath; he destroyed lives and families and helped fuel the opioid epidemic gripping the nation."
The Penalties for Oxycodone Distribution in New Jersey 
The trafficking of large quantities of oxycodone is usually considered a second-degree offense, which will result in between 5 and 10 years in prison. You may also face up to $300,000 in fines. The aforementioned doctor probably faced 12.5 years due to the heinous nature of his crime, the violation of his medical oath, and additional minor offenses.
Where Can I Find a Criminal Defense Attorney in New Jersey? 
If you've been searching for a qualified, experienced New Jersey criminal defense attorney, look no further than Phillip J. Murphy, Attorney at Law. Over the years, we have helped numerous defendants accused with various offenses. Selling oxycodone can come with stiff penalties, but there's no need to accept needlessly excessive consequences without putting up a fight in court. Book your consultation today to protect your rights and get started with an effective action plan.
Sources:
justice.gov/usao-sdny/pr/doctor-sentenced-125-years-prison-illegally-distributing-oxycodone-midtown-manhattan
justice.gov/usao-nj/pr/camden-county-man-admits-trafficking-oxycodone-pills