What Is The Penalty For Selling Stolen Goods In New York?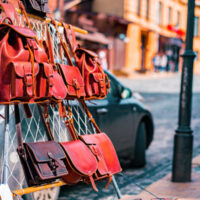 Which is worse? Stealing stolen goods or selling those stolen goods for a profit? In the end, they are both viewed as serious crimes in New York. This can be a troubling revelation, especially if you sold stolen goods without actually realizing they were stolen in the first place. So what should you do if you've been accused of selling stolen goods in New York? The answer is simple: get an attorney as soon as possible.
By connecting with a qualified, experienced criminal defense attorney in New York, you immediately give yourself the best possible chance of a positive outcome. With their help, you can utilize effective defense strategies, thereby avoiding jail time, fines, and other legal consequences. It's best to start working with an attorney as soon as possible if you're facing charges for selling stolen goods.
An Example of Selling Stolen Goods 
Pawnshop owners run a tremendous risk of being charged with this crime, as they are often seen as a "fence" by criminals who want to offload stolen goods. This situation resulted in a Rochester man being charged with transportation of stolen goods in interstate commerce in January of 2022. On January 19th, the Department of Justice reported that this individual had owned and operated a pawn and jewelry store in Rochester. He and one other employee purchased stolen goods from various individuals who obtained these goods by shoplifting from nearby stores.
To avoid suspicion, the individual then sold these goods on eBay and shipped them across the nation. Over a period of about two years between 2017 and 2019, this pawn shop owner shipped out more than $3 million in stolen goods.
In this particular situation, the defendant faces up to 10 years in prison and a $250,000 fine. The defendant has also agreed to forfeit more than $200,000 in cash and four luxury vehicles. Finally, he has been ordered to pay $1.6 million as a money judgment.
Criminal Possession of Stolen Property
In New York, you may face charges of criminal possession of stolen property if you obtain stolen property and intend to benefit from it in any way. The consequences of this crime depend on the dollar value of the stolen property. For example, if you criminally possess property of a low value, you will likely face a Class A Misdemeanor. On the other hand, possession of stolen property of an extremely high value will likely result in felony charges.
Contact an Attorney for Help 
For help from a skilled New York criminal defense attorney reach out to Phillip J. Murphy. Over the years, we have helped numerous defendants fight for their rights in an effective, confident manner. Although the penalties for selling stolen goods can be quite severe, there's no reason you should accept needlessly excessive consequences. Book your consultation today, and we can help you explore your legal options.
Sources:
casetext.com/statute/consolidated-laws-of-new-york/chapter-penal/part-3-specific-offenses/title-j-offenses-involving-theft/article-165-other-offenses-relating-to-theft/section-16540-criminal-possession-of-stolen-property-in-the-fifth-degree#:~:text=A%20person%20is%20guilty%20of,recovery%20by%20an%20owner%20thereof.
justice.gov/usao-wdny/pr/former-rochester-pawn-shop-owner-pleads-guilty-selling-stolen-goods