What Is The Penalty For Sexually Harassing Students At A New Jersey High School?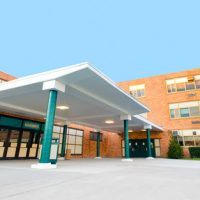 High school teachers carry a tremendous responsibility on their shoulders. Not only are they expected to educate students, but they are also expected to keep them safe to the best of their abilities. Students may face a range of dangers at high schools, including the danger of sexual assault, harassment, or abuse. Sometimes, students commit these offenses against each other. In other situations, it is the teachers who are to blame. So what happens if you're caught committing sexual harassment as a high school teacher?
The first step is always to get in touch with a qualified, experienced criminal defense attorney in New Jersey. These legal professionals can assess your unique situation during a consultation before recommending the best course of action. While sexual crimes are taken quite seriously in New Jersey, there's no sense in accepting a needlessly excessive penalty without fighting back in court. You have the right to an attorney, and this is one of the most important constitutional rights in American society. Get in touch with a lawyer, and you can take advantage of this right.
What is Sexual Harassment? 
Technically speaking, sexual harassment is a civil matter rather than a criminal offense. When you hear the term "sexual harassment," it usually refers to incidents between employees, landlords, tenants, and similar individuals. These incidents may be disturbing and traumatic, but they do not necessarily constitute crimes. As a result, victims sue their abusers and the employers or organizations that allowed this abuse to occur. In some situations, teachers may also be sued for sexual harassment without actually facing criminal charges.
When Do Teachers Go to Jail? 
That being said, there are many situations which may result in criminal charges for teachers – especially if the sexual harassment or abuse was especially egregious. For example, on August 2nd it was reported that a higher school teacher had been blackmailing his own students and forcing them to send him pornographic material of themselves. This is clearly a criminal offense. As such, the man was sentenced to 30 years in prison.
His scheme involved pretending to be a teenager and preying upon 11 children online. After the children sent him pornographic material, he threatened to share the footage with family members and friends unless they continued to send him more pornographic material. It's a scam that we have seen many times before, and it is known in the legal world as "sextortion." You can face charges even if you commit this crime against another adult, but penalties become much more severe if you target children. In this case, the defendant was charged with three counts of sexual exploitation of a minor and two counts of coercing and enticing a minor to engage in illicit sexual activity.
Enlist the Help of a Qualified Attorney Today 
If you've been searching for a qualified, experienced New Jersey criminal defense attorney, look no further than Phillip J. Murphy, Attorney at Law. Over the years, we have helped numerous defendants in the Garden State, and we can guide you towards a positive outcome with confidence and efficiency. Book your consultation today, and you can immediately start developing an effective action plan.
Sources: 
justice.gov/usao-wdmo/pr/cassville-high-school-teacher-sentenced-30-years-sextortion-scheme
fbi.gov/video-repository/newss-what-is-sextortion/view