What Is The Penalty For Using Fake Money In New Jersey?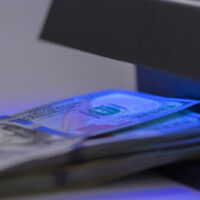 While the Federal Reserve is free to print as much money as it wants, the average citizen in New Jersey does not have that luxury. If you do try to purchase items with counterfeit cash, you could face serious legal consequences. "Fake money" is actually relatively easy to come by these days, and it can be very difficult for even trained experts to spot. If you have been using counterfeit cash, you should know that the state of New Jersey takes this matter very seriously.
If you have been charged with forgery or counterfeiting in New Jersey, you should get in touch with a qualified, experienced criminal defense attorney as soon as possible. The sooner you contact a legal professional, the better your chances become. These individuals can help you navigate the upcoming legal process with ease, and they can fight for your rights and freedoms as an American.
New Jersey Brewery Hit By Counterfeiter 
In late June of 2021, it was reported that a brewery in New Jersey had been defrauded by a counterfeiter. The suspect allegedly used a fake $20 bill to purchase a six-pack of beer. The cashier made the mistake of accepting the bill at face value, but upon closer inspection, the staff realized that the money was fake. In fact, staff realized that the bill featured the words "copy money" written in small print. Apparently, these bills can be purchased online very easily.
Forgery Laws in New Jersey 
In New Jersey, forgery that involves creating fake money is a third-degree offense. You can also face criminal charges for possessing a forgery-related device, such as a machine that prints counterfeit money. These devices don't necessarily need to be specifically designed for the purpose of creating counterfeit money. Normal computers, image editing software, and photography tools can all be classified as forgery-related devices if it is clear that they have been used to create counterfeit cash.
Forgery-related devices often become very important in prosecuting crimes involving counterfeit money. This is because if someone is caught using counterfeit cash, they can realistically state that they had no idea the money wasn't real. In many cases, this is the truth. However, there is a limit to how far this excuse can go. If someone is found with a wallet filled with only counterfeit items, suspicions will be raised. Authorities could then obtain a search warrant, search the suspect's home, and discover more counterfeit money – and perhaps a forgery-related device. This would clearly show that the individual is actively engaged in forgery.
Enlist the Help of a Qualified Attorney Today 
For help from a dedicated New Jersey criminal attorney, contact Phillip J. Murphy. We have considerable experience with a wide range of criminal cases, and we can help you strive towards a positive legal outcome in an effective manner. Reach out today, and we can develop an effective defense strategy together.
Resource:
wobm.com/point-pleasant-new-jersey-brewery-warns-local-businesses-about-counterfeit-money/