What You Need To Know About New Jersey's Ban On Animal-Tested Cosmetics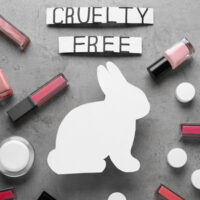 The animal rights crowd is no doubt celebrating a significant victory in New Jersey, as the state has just announced that it will ban all cosmetics products tested on animals by 2022. This might be a major win for them, but what about the companies that sell these products? What about local cosmetics stores that suddenly find themselves with hundreds or thousands of these products that will soon be illegal? What about the corporations engaged in animal testing? One thing is certain: if you continue to sell cosmetics products tested on animals past 2022, you will face legal consequences in New Jersey.
If you are facing legal consequences related to the sale of illegal cosmetics in New Jersey, you should get in touch with a qualified, experienced criminal defense attorney as soon as possible. These legal professionals can guide you towards a positive legal outcome, and they can help you mitigate a wide range of potential penalties, including hefty fines.
The New Laws Explained 
All stores in New Jersey will face significant penalties for selling cosmetics tested on animals after March 1st, 2022. This gives stores plenty of time to get rid of their existing animal-tested products. In addition, stores will only face penalties for selling products that were tested on animals after January 1st, 2022. This means that even if you currently have these types of products in your inventory, you will have plenty of time to get rid of them.
Ultimately, most stores will face legal consequences if they continue to sell these products well past the date of March 1st, as this means that they actively resupplied themselves with illegal cosmetics. The penalties are quite significant, and those caught selling these products will face a fine of $1,000. It's important to note that you will be faced with a $1,000 fine per sale. This means that if the authorities go through your books and find out you have been selling thousands of these products, you could easily face six or seven-figure fines.
This is Not the First Animal Testing Law Passed in New Jersey 
This new law is part of a growing trend in New Jersey to end animal testing. A pre-existing law bans animal testing itself within the state of New Jersey. This means that if you're an established cosmetics company in New Jersey, you may need to radically rethink the way you do business – both from a manufacturing and sales perspective.
Enlist the Help of a Qualified Attorney Today 
For help from a skilled New Jersey criminal attorney, contact Phillip J. Murphy. We understand that these rules can be bad for business, and we're ready to help you protect your interests in the most efficient way possible. As you have seen, the fines for these kinds of violations can be significant, and they can even bankrupt certain businesses. Book a consultation at your earliest convenience, and we can help you protect your business interests in the most efficient way possible.
nbcnewyork.com/news/local/new-jersey-to-ban-cosmetics-products-tested-on-animals-in-2022/3389998/