What You Need To Know About New York's New Idling Law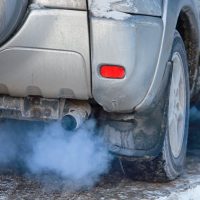 As many are no doubt aware, idling is the act of keeping your car running while parking for long periods of time. But how long is too long? This is a question that the New York City Council has been trying to answer. A new law could make it much easier to break idling laws without realizing it – especially if you run your car near a school. But what are the penalties for these crimes? When might you get a ticket for idling? Let's find out:
The New Changes to New York City's Idling Laws 
The new changes to New York City's idling laws are relatively simple. While drivers could get away with idling for up to three minutes previously near schools, that limit will be lowered to just one minute. There are also new laws regarding idling near public parks. The laws extend only to schools that teach children in grades K-12 – both public and private. The goal is to promote clean air while also fighting climate change. 
Why There's a Good Chance You Could be Caught 
There's a very good chance you might be caught idling for longer than 1 minute near a school. Why? For starters, there are usually many people gathered around schools – either picking up children or dropping them off. Secondly, New York actively incentivizes people to report each other for cash rewards. Believe it or not, there are reports of people receiving $125,000 simply for reporting idling vehicles in New York.
With these kinds of incentives, there might even be people who walk around specifically searching for cars to report. In addition, the widespread availability of smartphones makes it easy to record violators, catch their license plate numbers, and cash in on the reward. While private drivers can certainly be fined, the leading offenders in New York are apparently commercial vehicles. Amazon reportedly owes NYC more than $250,000 in unpaid idling tickets. 
The Fines for Idling Are No Joke 
According to the Department of Environmental Protection, fines for idling can range from $350 to $2,000. New York State also has its own anti-idling laws, and their fines range from $250 to $15,000. Needless to say, it's worth fighting these tickets – whether you face fines on the low end or high end of the scale. The best way to do this is with the help of a qualified, experienced defense attorney. There are some affirmative defenses to this crime, including the lack of easy-to-read signs that label the area as a park or school zone.
Where Can I Find a Qualified, Experienced Criminal Defense Attorney in New York? 
If you've been searching for a qualified, experienced New York criminal defense attorney, look no further than Phillip J. Murphy, Attorney at Law. Over the years, we have helped numerous defendants fight legal penalties – whether they're facing felony charges or traffic tickets. Book your consultation today to get started with an effective action plan based on your specific situation. We'll help you fight for your rights with confidence.
Sources: 
nbcnewyork.com/news/local/new-nyc-laws-are-coming-heres-what-the-city-council-just-did/4233843/
council.nyc.gov/press/2023/04/11/2386/