When Can You Go To Prison For A Pump-And-Dump Scheme In New York?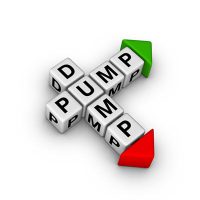 Pump and dump schemes are quite common in the modern era. Investors are always searching for that next big opportunity, and it's all too easy for shrewd individuals to take advantage of this craze to offer opportunities that seem too good to be true. Unfortunately, most opportunities that seem too good to be true are just that. But can you really go to prison for participating in a pump-and-dump scheme? When does a pump and dump scheme become illegal, and when is it simply a questionable investment?
A Recent Example of an Illegal Pump and Dump in New York 
On August 17th of 2023, the Justice Department reported that an investor had pleaded guilty to one count of conspiracy to commit securities fraud. As such, he faces up to five years in prison. As part of the guilty plea, the defendant also agreed to give up about $1.5 million in forfeiture. This individual had been selling penny stocks in a company called Suburban Minerals Corporation, or "SUBB." The company was essentially worthless, but the defendant told investors insane stories about a diamond mine worth $5 billion.
The scheme started in 2013, when the defendant began manipulating the stock price of SUBB by first gaining control of the company and hiring his own trusted staff members. He then used offshore accounts to hide the fact that he owned the company. In 2014, he publicly announced that the company was in the process of acquiring a diamond mine worth $5 billion. Along with a carefully-orchestrated marketing campaign, this caused numerous people to buy shares in the company and push its share price well above its real value.
While the share prices shot up, the defendant began secretly selling off his own shares in the company, raking in about $1.5 million in the process. Finally, the SEC stepped in and halted trading in the company. Immediately afterward, the share price tanked and never recovered. The defendant's involvement in the scheme then became clear, and he faced charges for the pump and dump.
Is a Pump-and-Dump Scheme Really Illegal? 
A pump-and-dump scheme can be illegal under certain circumstances, but the lines are somewhat vague. One might argue that major companies and investors engage in pump and dumps all the time, and yet they never experience any consequences. An obvious example is the world of cryptocurrencies – specifically altcoins that genuinely have no value. Pump and dumps are known for being difficult to prosecute, and they are only illegal if SEC laws apply (which isn't the case with most altcoins).
Where Can I Find a Qualified Defense Attorney in New York? 
If you've been searching for a qualified, experienced New York criminal defense attorney, consider getting in touch with Phillip J. Murphy, Attorney at Law. Over the years, we have helped numerous defendants strive for the best possible results. The sooner you book a consultation, the sooner you can pursue an effective defense strategy. While pump and dump schemes can be illegal in some cases, they do not necessarily lead to incarceration. Reach out today to learn more about your legal options.
Sources: 
justice.gov/usao-sdny/pr/leader-pump-and-dump-securities-fraud-scheme-pleads-guilty
analyticsinsight.net/the-meme-coin-rage-continues-as-pepe-coin-pepe-babydoge-and-anarchy-ana-get-set-for-price-rally/