When Criminal Justice, Environmental Justice, And Racial Profiling Overlap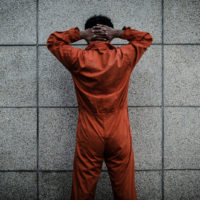 There are many instances where criminal justice and environmental justice overlap, as recently highlighted in this a recent article published by Grist. For one, police and judges often sentence environmental activists to prison terms, conveniently finding connections between peaceful protests and "felony assault."
Sadly, this can also frequently result in a racial discrimination/inequity/environmental justice issues, whereby the same communities facing racial profiling are also dealing with the worst pollution and poverty, all at the same time.
What Is 'Environmental Justice'?
While there is no one definition for environmental justice, historically, as a concept, it has embodied the pursuit of equal justice and protection under the law for all environmental laws and regulations without discrimination and/or distinction based upon ethnicity, race, or socioeconomic status.
Communities of Color More Likely To Be Arrested & Suffer From Pollution
This is one example of an environmental justice issue: black people are reportedly 75 percent more likely than others to live in neighborhoods that border natural gas and oil refineries, thus facing a significant increase in health threats entirely due to air pollution. They are also more likely to be incarcerated, often resulting in systemic injustices that rob certain communities of their environmental and health protection defenders. This is especially far too common for women of color dealing with the criminal justice system.
When the Law & Juries Work Against You As Well
Let's take, for example, one environmental justice activist who was recently arrested for felony assault and firearm possession: after a verbal fight escalated between this activist and another woman, the other woman reportedly drove her car into the activist's car, thus leading to the activist taking out her unloaded, registered firearm. Because the other woman called the police first, the activist was automatically labeled the "assailant."
While New York is not a stand your ground state like Florida or Michigan—whereby reactions like these are justified if one can prove to jurors that one feared for one's life—it does follow a similar doctrine known as the "castle doctrine," which allows people to use deadly force to not only defend themselves, but their homes against intruders.
However, there is a serious disparity issue when it comes to jurors and racial bias, and how frequently jurors decide that a white versus black defendant was or was not technically "fearful" so as to justify using or threatening lethal force. Statistics indicate that jurors less frequently find that a black defendant was scared (versus angry).
Criminal Defense Attorney Serving New Jersey and New York
If you have been arrested and/or convicted as a result of racial profiling, or a jury not being properly informed that finding you guilty would result in mandatory sentencing, contact an experienced criminal defense attorney at the office of Phillip J. Murphy in New York for a free consultation to find out how we can help; we have been serving clients for more than 25 years.
Resources:
grist.org/article/when-criminal-justice-and-environmental-justice-collide/
digitalcommons.law.seattleu.edu/cgi/viewcontent.cgi?article=1138&context=sjsj