When Does A DUI Become A Felony In New Jersey?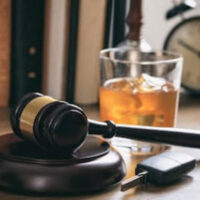 States across the nation are cracking down on intoxicated motorists, and New Jersey is certainly no exception. If you have committed a DUI, there's a chance that it may be prosecuted as a felony. This is obviously something you want to avoid at all costs, as the consequences for a felony conviction can be quite severe. So when exactly does a DUI become a felony in New Jersey?
If you are facing DUI charges of any kind, it always makes sense to get in touch with a qualified, experienced criminal defense attorney as soon as possible. The sooner you get in touch with an attorney, the sooner you can start working towards a positive legal outcome. With help from one of these legal professionals, you can mitigate any potential consequences you may be facing.
How DUIs are Handled in New Jersey 
It's important to understand that New Jersey considered DUIs to be serious traffic offenses rather than "crimes." A DUI is not an "indictable crime" in New Jersey, which is roughly the equivalent of a felony in other states. However, DUIs can be escalated to either a disorderly persons offense or an indictable crime under certain circumstances.
Aggravating Circumstances 
The most important concern in this situation is whether there are any aggravating circumstances involved. These are basically additional crimes that you might have committed while driving under the influence, such as vehicular assault, vehicular manslaughter, hit-and-runs, driving with a suspended license, and so on.
You will face the most serious consequences if you kill someone while driving drunk. This could be a passenger, a pedestrian, or someone in another vehicle. Things become even more serious if you flee from the scene of an accident that has resulted in a serious injury or a fatality. If you engage in this type of behavior, you will almost certainly face an indictable crime. However, a DUI by itself can never be prosecuted as such in New Jersey.
Repeat Offenders 
Generally speaking, you will not face overly significant legal consequences if you are a first-time DUI offender. This may result in the suspension of your license, minor fines, and specialized education programs. However, consequences become steadily more severe if you commit more DUIs in the future – to the point where jail time is a legitimate possibility for third-time offenders. Third-time offenders also face having their licenses suspended for years.
Enlist the Help of a Qualified Attorney Today 
If you've been charged with a DUI, contact New Jersey criminal defense lawyer Phillip J. Murphy. Thanks to our experience and qualifications, we can assist you as you strive for a positive legal outcome. If you're facing DUI charges, it's important to do so in an effective, confident manner. Although the penalties for these crimes can be severe, there's no sense in accepting overly excessive penalties without putting up a fight in court. Book your consultation today, and we can help you do just that.