When Litigation and Insurance Premiums Help Shut Down Police Misconduct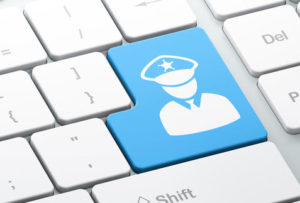 A recent article linked in The Washington Post discusses one town's experience of using insurance premiums to regulate excessive force used by police; specifically, the story of one town (Sorrento, Louisiana) that was granted its wish to abolish its own police department after the insurance company providing liability protection to that department threw up its hands and canceled the department's coverage due to the significant amount of corruption found inside the department.
Countless police shootings across the country have drawn attention to the issue of police use of lethal force and misconduct over the last few years. While much of the discussion has revolved around civilian review boards and the use of independent contractors, one option that has not received adequate attention is the potential for police reform to come by way of insurance policies. If a police department has faced countless lawsuits as a result of police misconduct such that the insurance company can no longer afford to cover it, any claim could end up bankrupting the local government, thus forcing a kind of criminal justice reform.
"Moral Hazard" Insurance
Insurance policies covering police departments look a lot like your own auto insurance premium: if there is an accident or lawsuit, your insurance company has to pick up a percentage of the tab. Due to their desire to minimize payouts, insurance companies therefore have a strong interest in you avoiding auto accidents, as they do keeping police departments from being sued. This translates into mandates, like training programs to try and keep police departments out of court, and can even go so far as to involve insurance companies actually drafting police department policies.
The reality is that, today, the case study of Sorrento is "spreading" around the country: Maywood, California, and Lincoln Heights, Ohio have already disbanded their police departments at the behest of the insurance companies who once covered them. In addition, Waukegan, Illinois and Irwindale, California have been forced to adopt massive reforms in their departments. Insurance companies have even been known to force police departments to fire specific officers.
Litigation & Advocacy Still Important
Still, solely relying on legal liability insurance to minimize police misconduct would be tricky. For one, not every law enforcement agency purchases insurance. In addition, in some cities, police misconduct is so rampant that it might be too much for one insurance company to weed out. And finally, avoiding large legal payments may not be the best way to encourage people to avoid misconduct, especially since not all police misconduct is "equal in the eyes of insurers," meaning that a lot of injustice involving criminal defendants could continue to go unaddressed.
Legal Assistance for Victims of Police Misconduct
If you have been the victim of police misconduct, you need to speak with experienced criminal defense attorney Phillip J. Murphy as soon as possible. Your attorney can work with you, from the get-go, to ensure that your rights are protected and police misconduct does not lead to the use of incriminating statements or evidence against you.
Contact our office today for a free consultation—we serve clients in and around Rockland and Bergen Counties in New York and New Jersey.
Resource:
priceonomics.com/could-rising-insurance-premiums-eradicate-unlawful/