When Police Officers Alter Evidence, They Violate Your Fifth Amendment Rights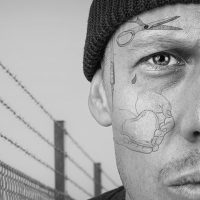 One eye witness investigation linked to a criminal trial is capturing news headlines for its concerning ethical and civil rights issues. The investigation police officers manipulating a photo using Photoshop in a photo lineup of suspects involved in a series of bank robberies. According to the reports, because none of the witnesses had noted seeing tattoos on the robber, and they did not appear in any video surveillance, the police covered up one suspect's tattoos using Photoshop, and presented it with several other photos, whereby the witnesses picked out that photo.
Is This Standard Procedure?
What's perhaps of more concern is that the police, federal prosecutor and Police Bureau veteran assigned to the FBI's task force involved in the case enforced the approach as involving "prudent" and "appropriate" procedures so that the suspect's photo "wouldn't stand out," –i.e. so that the suspect would look more like the robber that was described.  In fact, the practice has been described as "standard" amongst investigators, and was not disclosed to the witnesses or in court.
Eyewitness Identification Is Already Problematic Enough
It has been long established that eyewitness identifications are extremely problematic when it comes to providing reliable evidence in criminal trials, especially when it comes to cross-racial identifications. Even when photo lineups are done "ethically," they are extremely problematic and highly prone to misidentification. Only when criminal defense attorneys closely examine evidence – when it is provided to them –are issues like these even revealed. The police in this case failed to disclose that the pictures had been digitally altered, and none of the witnesses mentioned any tattoos on the suspect when interviewed by police; nor were they visible on any video surveillance. The police detective assigned to an FBI task force had ordered the change, ad prosecutors argued that the alterations were the "digital equivalent of makeup."
There is no question that evidence like this should be suppressed because the alteration of removing the tattoos significantly increased the risk of misidentification and, being an unnecessarily suggestive law enforcement procedure, violated the due process clause of the Fifth Amendment. Procedures like these are a slippery slope, and open the door to police doing whatever they want to obtain eyewitness identification of the suspect they want convicted.
Contact Our New York & New Jersey Criminal Defense & Civil Rights Attorneys
If you or a loved one has been arrested and victimized by police misconduct, it is imperative that you speak with an experienced criminal defense attorney right away in order to ensure that your rights are protected. Contact our experienced New York criminal defense attorneys at the office of Phillip J. Murphy today to find out more about our legal representation services.
Sources:
theatlantic.com/ideas/archive/2019/08/photoshop-tattoos-oregon/596482/
abajournal.com/news/article/cops-altered-mugshot-after-witnesses-said-suspect-didnt-have-tattoos-should-id-evidence-be-tossed?utm_source=salesforce_99694&utm_medium=email&utm_campaign=weekly_email&utm_medium=email&utm_source=salesforce_99694&sc_sid=03274403&utm_campaign=&promo=&utm_content=&additional4=&additional5=&sfmc_j=99694&sfmc_s=51611007&sfmc_l=1527&sfmc_jb=202&sfmc_mid=100027443&sfmc_u=3995271