Where Does The Responsibility For A Wrongful Conviction Lie?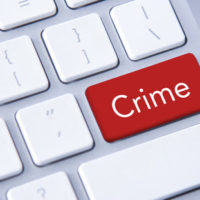 It would likely be a surprise to most that, according to The New York Times, just in the last three years, Brooklyn's Conviction Review Unit has asked judges to free 23 defendants who, it stated, were in prison when they shouldn't have been. And just think: this is only one of many units in New York State. We would need to multiply this number by many to arrive at an estimate for the total number of people who've been verified as being wrongfully convicted in the state of New York.
Perhaps even more surprisingly, in doing so, in only a handful of cases was anyone actually held accountable for those wrongful convictions. How is this possible in our criminal justice system?
Recent Exonerations
The issue recently received attention when the Brooklyn district attorney's office asked a judge in July to toss out the guilty verdict of Jabbar Washington after he spent 20 years in prison because of serious errors made during his trial. In a move that's somewhat unusual, the chief of the office's Conviction Review Unit went a step further, informing the judge that, specifically, one of those errors involved the prosecutor overseeing the trial intentionally withholding evidence and coaxing a witness into providing testimony that was purposely misleading.
Unfortunately, Jabbar Washington isn't alone: In May 2014, Darryl Austin and Alvena Jennette were also freed after serving time in prison for decades in connection with the 1985 murder of a drug dealer, where the prosecution's chief witness was a troubled drug addict who directly undermined the fact-finding process of the jury and never should have been allowed to testify in the first place. The laundry list of those whose lives have been ruined due to this abuse and misconduct is far too long.
Why Is It Difficult To Pinpoint Responsibility?
Most of the cases that the Unit reexamines are decades old–from an era when DNA-based evidence, the use of surveillance cameras, etc.–was far less common. Convictions in these cases frequently relied on questionable witnesses, many of which are now difficult to track down and question, making proving misconduct on the part of police or prosecutors somewhat difficult. In addition, police and prosecutors have a certain degree of immunity from criminal and civil liability for the work they do in law enforcement and in the courtroom, and most wrongful conviction cases are sealed after defendants are released, making it difficult to get these details to the public.
And yet, it appears to have become a political issue in the recent election for Brooklyn district attorney coming in September. Some have accused the acting district attorney, Eric Gonzalez, of never holding anyone accountable for the many botched convictions overturned.
Bergen County, New Jersey and Rockland County, New York Criminal Defense Attorneys
If you've been accused of a crime, it is crucial that you speak with an experienced criminal defense attorney right away to ensure that you receive a fair trial and do not get wrongfully convicted due to misconduct and abuse that can sometimes plague police and prosecutors. Contact the office of Phillip Murphy today for a free consultation; we have over 25 years of experiencing helping criminal defense victims throughout New York and New Jersey.
Resource:
nytimes.com/2017/08/08/nyregion/wrongful-convictions-are-set-right-but-no-fingers-get-pointed.html?hpw&rref=nyregion&action=click&pgtype=Homepage&module=well-region&region=bottom-well&WT.nav=bottom-well