While Street Stops Are On the Decline in New York, Racial Profiling Is Still a Huge Problem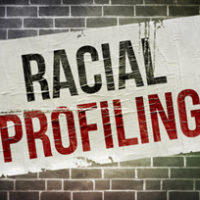 A new statistical analysis conducted by a federal monitor has revealed that street stops by New York City police officers—a form of search and seizure under the Fourth Amendment—have been on the decline since 2011. However, racial disparity (profiling) when it comes to these stops still appears to be an issue.
The analysis was undertaken as part of a federal court order after issues related to race and the high rate of stops—especially in black and Hispanic neighborhoods—was reported; specifically, after a 2013 decision finding that the department's tactics were, in fact, unconstitutional. The report—the first of its kind analyzing trends concerning the department's stop and frisk tactics—included other noteworthy findings, such as the fact that Hispanics remain more likely to be searched and arrested after these street stop encounters, and blacks were less likely to be found carrying a gun after police stopped and searched their person than whites.
Constitutional Issues & Report Findings
Police officers must have reasonable suspicion or probable cause to stop someone; in other words, they must suspect that a crime has either occurred or is about to. In this respect, the report indicated that progress is being made in complying with the reasonable suspicion standard; specifically, the report indicated that, between 2013 and 2015:
Overall stops declined from 191,851 to 22,563;
The share of stops in which officers detailed people to frisk them increased;
The share in which officers used force, made arrest, and seized guns and other contraband (like drugs) also increased; and
A greater share of stops came after officers reasonably suspected that a serious crime (involving murder or weapons possession) occurred (in other words, stopping people for suspected low-level crimes, like property crimes, trespassing, etc., decreased).
However:
Although the overall number of stops decreased, residents in certain neighborhoods (mostly black and Hispanic) endured more stops on average than in other areas of New York; and
The relative share of stops among racial groups remained constant, where blacks remained at about 53 percent, Hispanics 29 percent, and whites 11 percent.
What's Still Needed
Some constitutional rights scholars have pointed out that the report could be the result, in part, of large numbers of stops not being recorded, thus potentially "masking racial bias." Still, the report does note that change has taken place, particularly when you compare its findings to data taken from 2002-2011, where stops climbed steadily and reached a height of 685,724.
However, while the report focused on racial disparity in street stops, it did not focus on ensuring that the department's stop-and-frisk practices were, in fact, constitutional. In order to more effectively address the issue racial profiling, experts indicate that additional data, street-stop policies, and training regarding what constitutes racial profiling are still needed; Specifically, according to the Center for Constitutional Rights, "the New York Police Department still has much work to do to end racial bias in its stop and frisk practices."
New York Criminal Defense Attorney Fighting Racial Profiling
If you've been the victim of an illegal search and seizure and/or racial profiling, contact criminal defense attorney Phillip J. Murphy today for a free consultation. We help clients in New Jersey and the surrounding areas.
Resource:
nytimes.com/2017/05/30/nyregion/nypd-stop-and-frisk.html?mabReward=ACTM_TC4&recp=6