Why Do Some Criminal Investigations In New York Take So Long?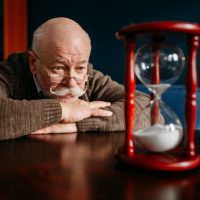 Criminals may believe that they have escaped consequences when years pass after their crimes with no consequences. But not so fast. In many cases, investigations can finally catch up with criminals years or even decades after the crime was committed. There are a number of factors that can draw out these investigations. In a recent case, a New York man faced sentencing for his murder well over a decade after the crime was committed.
Man Sentenced to 35 Years for 2011 Murder 
On April 14th, the Justice Department reported that an individual had been sentenced to 35 years for the murder of another individual in 2011. He was initially convicted back in 2022, suggesting that this investigation took well over a decade. US Attorney Damian Williams echoed this sentiment, stating:
"This lengthy investigation is yet another example of this Office's commitment to prosecuting those who perpetuate gun violence and rob residents of New York of their peace and safety.  We will continue our all-hands-on-deck approach with our law enforcement partners to identify and punish those who commit violent and brutal gun offenses."
The incident allegedly involved the defendant and one other individual contacting the victim to buy three ounces of marijuana. When the victim showed up with the marijuana, the defendants murdered and robbed him. They fled the scene of the murder – and for many years the defendant must have believed he had escaped legal consequences.
So how exactly did the authorities track down the defendant after all these years? The Justice Department doesn't go into details – although they mention a wide range of agencies that assisted with the investigation. These include the FBI, the New York State Police, the Putnam County's Sheriff's Office, the New York City Police Department, and many others.
One reason may have been the fact that both defendants were already serving prison terms for drug-related offenses when they were convicted for the murder. These career criminals may have been involved in so many shootings and drug deals that it was difficult to track every single activity.
There was also some debate as to whether the defendant was even present at the robbery, since his girlfriend had testified that he was with her when it occurred. But the judge didn't even allow this evidence in the trial, so that couldn't have caused much of a delay.
In any case, there are many factors that can hinder or delay an investigation, including the availability of DNA evidence, technological shortcomings, deaths of key witnesses, and much more.
Get Help from a Qualified Defense Attorney Today 
If you've been searching for a qualified, experienced New York criminal defense attorney, look no further than Phillip J. Murphy, Attorney at Law. Over the years, we have helped numerous defendants with a range of charges in the Empire State. If you are suddenly facing charges for a crime that is alleged to have occurred many years ago, it's easy to panic. Before you take any rash decisions, book a consultation with us today and get started with an effective defense strategy.
Sources: 
justice.gov/usao-sdny/pr/yonkers-man-sentenced-35-years-march-2011-murder
lohud.com/story/news/crime/2022/11/17/yonkers-man-convicted-white-plains-shooting/69657052007/