Why Stealing Government Property Comes With Such Serious Penalties In New York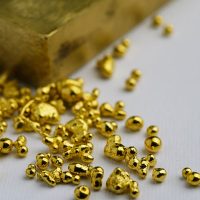 Stealing government property comes with strict penalties in New York. If you have committed this crime, you should get in touch with a qualified, experienced criminal defense attorney as soon as possible. But why is stealing government property seen as such a serious crime? How is this different compared to stealing private property owned by an average US citizen? Let's find out:
Man Steals Precious Metals from Veterans Affairs Medical Center 
On June 6th of 2023, the Justice Department announced that a former dental technician had pleaded guilty to theft of government property. During his employment at the Albany Stratton Veterans Affairs Medical Center, he stole precious metals and "noble alloys" that were intended for use in various dental procedures, including crowns, bridges, and so on. He intercepted the precious metals before they could be melted down and turned into these dental prostheses. Next, he sold the metals to a third party, earning about $17,500 over the course of four years.
Theft of government property carries a maximum penalty of ten years in prison and a fine of up to $250,000. After the prison term, this individual will face three years of supervised release. This shows how serious theft of government property can be. Because this individual was working in a federally-funded VA medical center, the stolen property technically belonged to the US federal government. It is worth mentioning that the penalty for stealing $17,500 worth of property in New York is lower.
In fact, the maximum penalty is just 7 years in prison for Third Degree Grand Larceny, which involves theft of property between $3,000 and $50,000. That being said, there is a mandatory minimum of up to four years for this crime in New York. On the other hand, there is no mandatory minimum for the federal crime of stealing government property – which means that you could technically spend less time in prison for the federal offense even though the maximum penalty is higher.
Regardless, one has to wonder whether the profit of $17,500 was really worth so many years in prison, especially since this comes out to about $4,300 per year over four years. In addition, this defendant may face a particularly strict penalty because he was technically stealing from veterans – a highly taboo and immoral offense in American society.
Where Can I Find a Qualified Criminal Defense Attorney in New York? 
If you've been searching for a qualified, experienced New York criminal defense attorney, look no further than Phillip J. Murphy, Attorney at Law. Over the years, we have helped numerous defendants across the Empire State. We know that the difference between federal and state charges can be quite confusing at times. Rest assured that we will fight for your rights and get you started with an effective defense strategy. Book your consultation to take action today.
Sources: 
justice.gov/usao-ndny/pr/schenectady-county-man-pleads-guilty-stealing-precious-metals-va-dental-clinic
law.cornell.edu/uscode/text/18/641