Why You Need To Be Careful When Exporting Electronics To Russia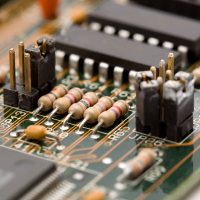 It goes without saying that current US-Russia tensions are at all-time highs. For New York residents who wish to trade with Russia, this can present serious issues – and even legal risks. Aside from the logistical challenges of doing business with a country that has been sanctioned by the United States, entrepreneurs should be aware of potential criminal charges associated with this type of trade – especially when it comes to microelectronics. These criminal consequences were highlighted by a recent case in New York.
Defendant Arrested in Cyprus for Smuggling US Microelectronics to Russia 
On August 31st of 2023, it was reported that a German-Russian national had been arrested in Cyprus for allegedly smuggling "sensitive" US microelectronics to Russia. The arrest was made by authorities in the Republic of Cyprus at the request of the US government. The defendant faces accusations of export control violations, smuggling, wire fraud, and money laundering. This instance of smuggling is seen as especially serious because the electronics can be used to manufacture weapons.
In an official statement, the Justice Department warned that it will "not tolerate efforts to circumvent our export control laws to fuel the Russian war machine, and those who try will find no refuge from U.S. justice." They also accused the defendant of using "shell companies from around the world to establish a clandestine procurement network and supply Russia's military industrial complex with critical U.S. technology, including types of microelectronics recovered in Russian military equipment on the battlefield in Ukraine."
The electrical components in question are typically used to manufacture guided missiles, drones, and other devices associated with air-based warfare. The defendant used an elaborate network of shell companies to acquire the components for export to Cyprus. The components were then rerouted to St. Petersburg, and they were often diverted through numerous countries before reaching their final destination. This offense may lead to a lifetime in prison for the defendant.
Countries Are Increasingly Finding Ways to Circumvent Sanctions on Russia 
Sanctions on Russia are routinely circumvented by numerous nations and business entities, especially when it comes to Russian oil. Many countries, including China, India, and Turkey, are now purchasing Russian oil and re-selling it at inflated prices. Often, the end buyers are the NATO countries that imposed the sanctions in the first place. This shows that in some cases, business entities successfully avoid the legal consequences of trade with Russia.
Where Can I Find a Qualified, Experienced Criminal Defense Attorney in New York? 
If you are experiencing criminal consequences for business dealings with Russia, you should get in touch with a qualified, experienced New York criminal defense attorney at your earliest convenience. Even if you are merely considering the legal issues associated with international trade, a criminal defense attorney can assess your unique situation and provide effective advice. Book your consultation today to discuss these issues further alongside Phillip J. Murphy, Attorney at Law.
Sources: 
justice.gov/usao-sdny/pr/russian-german-national-arrested-illegally-exporting-russia-sensitive-us-sourced
markets.businessinsider.com/news/commodities/russian-oil-laundered-china-india-moscow-sanctions-europe-west-ukraine-2023-4