Will I Be Safe In A New Jersey Prison?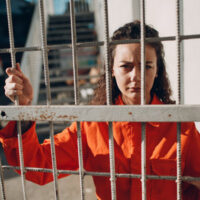 Prison isn't supposed to be a nice place, but inmates are human beings just like the rest of us. No matter what kind of crimes they might have committed, human rights laws always apply. If you are facing prison time, you might be understandably concerned for your safety. In many ways, there are no words that can alleviate these fears. It's true that New Jersey prisons are more dangerous than public spaces "on the outside." However, you should know that there are a number of laws that protect New Jersey's prison population.
Of course, it's always best to avoid going to prison in the first place. Or, if prison is unavoidable, you should strive to get out as soon as possible. You can do this by connecting with a qualified, experienced criminal defense attorney in New Jersey. These legal experts can fight for your rights in an effective manner, and they can help you avoid prison if at all possible.
New Jersey Promises to Fix Abusive Prison Conditions for Female Inmates 
On November 23rd, the Justice Department and the State of New Jersey announced a plan to create better safeguards and more trustworthy supervision for female inmates. This came after a state prison was investigated by federal authorities, who discovered that multiple women were sexually assaulted and abused by staff members. Under these new guidelines, female prisoners can now report attacks without fear of retaliatory measures.
New Jersey's Prison Rape Elimination Act 
Back in 2003, New Jersey signed the Prison Rape Elimination Act, also known simply as the PREA. This act states that inmates have the right to serve their time without fear of sexual abuse and sexual harassment. Inmates also have various methods of reporting sexual harassment and abuse. In addition, it also states that inmates have a legal responsibility not to engage in sexual abuse or harassment. Under this act, inmates who are considered to be vulnerable are separated from other, dangerous inmates. Inmates also have the right to access medical and mental health services that address sexual abuse.
Under the PREA, there is a strict "zero tolerance" policy towards sexual harassment and abuse. Any reports will be thoroughly investigated, and they are kept confidential upon request.
What Happens When Someone Commits a Crime While in Prison? 
If someone commits a crime while they are already in prison, they are faced with considerable consequences. This may involve an extended sentence or solitary confinement. Most prisoners want to serve their time as quickly as possible without causing any trouble, which means that it is in everyone's best interests to avoid physical confrontations and the like.
Enlist the Help of a Qualified Attorney Today 
For help from a skilled New Jersey criminal lawyer, don't hesitate to reach out to Phillip J. Murphy. With our help, you can approach criminal charges in an efficient, confident manner. Book your consultation today, and we can guide you towards a positive legal outcome, allowing you to avoid the dangers of prison altogether in many cases.
Source:
phillytrib.com/news/state_and_region/justice-dept-new-jersey-agree-on-plan-to-reform-abusive-prison-for-women/article_6c755393-b191-5fa7-91ec-e9493def872e.html