Will New York Could Soon Decriminalize Sex Work?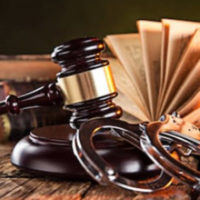 Lawmakers in New York recently proposed legislation that would not only decriminalize prostitution, but also allow for criminal records related to a number of sex crimes to be expunged. Specifically, the proposed legislation– titled the "Stop Violence in the Sex Trades Act—would remove criminal penalties for these workers with the hope of increasing workplace safety and allowing for the violence committed against them to be reported. making it legal to buy and sell sex and regulate prostitution throughout the state. While it would keep certain charges–such as prostitution in the school zone–in place as misdemeanor offenses, it would also appeal a number of misdemeanor charges that involve prostitution.
What It Does & Does Not Do
In order to accomplish this, the bill would decriminalize "consenting adults" who "trade sex," while maintaining current laws in place regarding battery, assault, human trafficking, rape, buying sex from minors/sexually exploiting minors, and sexual harassment. Specifically, it would repeal the following criminal statutes:
The ban on patronizing an adult for sex;
Prostitution; and
Loitering for the purposes of prostitution.
While also reportedly allowing sex workers to work together to protect each other and ensure that those who help them are not prosecuted for crimes.
Its Purpose
By decriminalizing a number of activities, the hope is that a number of sex workers would feel empowered to report crimes committed against them because they no longer feared being personally prosecuted. Existing criminal statutes arguably make it difficult to pursue justice and bring charges against perpetrators because they fear being charged with prostitution. A number of advocates of the proposed legislation have hailed it as a triumph for the rights of LGBTQ sex workers, who are often allegedly the target of law enforcement and who, as a result of fear of persecution by law enforcement, often only have each other to turn to—or who fall victim to death by violence.
Path to Becoming Law
The legislation has ways to go before it can become law: not only would it have to pass the state assembly and senate, but it would have to survive a potential veto by Governor Cuomo. The legislation also has its fair share of opponents, not including powerful organizations such as the National Organization for Women, but also those who prefer a different scheme, such as decriminalizing selling sex but not doing the same for buying it, allowing law enforcement to still go after "pimps and johns."
Contact Our Experienced New York Criminal Defense Attorneys
If you have been charged with a sex crime here in New York, contact our experienced New York criminal defense attorneys at the office of Phillip J. Murphy today to find out how we can help. You could have been unfairly targeted by law enforcement for crimes that you did not commit.
Resources:
patch.com/new-york/new-york-city/new-york-could-be-1st-state-decriminalize-sex-work
www.theguardian.com/us-news/2019/jun/11/new-york-sex-work-decriminalization-law-first-us-state