Will Sexual Assault Cases Ever Be The Same After The #MeToo Movement?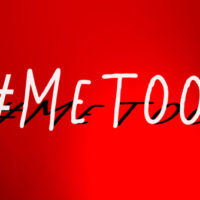 The most recent trial against Bill Cosby for sexual assault has many speculating that trials like these are now forever changed since the onset of the #MeToo movement. Many are now commenting that changing cultural perspectives are now affecting courtroom procedures, such as admissibility of evidence.
While the first jury to weigh whether Cosby was guilty of drugging and assaulting Andrea Constand in 2004 was not convinced beyond a reasonable doubt, this time around, a previously sealed civil deposition, testimony from other accusers, and an agreement not to prosecute was all ignored, inevitably changing the outcome of the trial.
Changes to Admissibility of Evidence
Specifically, in the retrial, five women were allowed to testify regarding Cosby's prior "bad acts" that were not directly connected to the basis of the case; specifically, Andrea Constand. The decision to allow this kind of testimony is entirely discretionary, and some believe it may be due to the social pressure some judges are feeling as a result of the #MeToo movement. Some are not only saying that this changes the rules regarding the admissibility of evidence, but makes the case ripe for appeal, as Cosby was arguably convicted based on his character, not the actual criminal charge.
While it is difficult to speculate that the #MeToo movement directly affected the jury's verdict, it is easier to argue that it affected the judge's decision to allow the additional testimony. Judges can make a huge difference in a case, just based on admissibility of evidence.
More Sexual Assault Prosecutions & Convictions, In Spite Of Inconsistent Testimony
Some are also concerned that this could result in prosecutors feeling emboldened to file cases that were previously too weak and insubstantial to file. If they can find other people to make similar accusations, weak claims can become substantially stronger. There is no question that the conviction will encourage prosecutors to pursue more sexual assault cases in general.
Another prosecution method that may increase is the reliance on psychologist experts to testify and explain why assault victims might change their testimony from one trial or period of time to the next. Fighting such testimony—as well as the testimony of "bad acts" witnesses—will be absolutely vital if criminal defense attorneys are going to help ensure that criminal defendants receive a fair trial.
Seeking Legal Assistance from Experienced Criminal Defense Attorneys
Being charged with sex crimes not only involves significant penalties, but it can place a stigma on your record and character for the rest of your life. If you have been accused of a sex crime in New Jersey or New York, contact criminal defense attorney Phillip J. Murphy today to discuss your options.
Resource:
hollywoodreporter.com/thr-esq/bill-cosbys-conviction-may-change-defense-tactics-metoo-era-1106487