Will You Still Go To Prison If Your Crimes Were Directed At Other Criminals?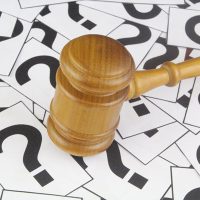 What happens if criminals commit crimes against other criminals? Does this situation "cancel out" any potential legal consequences? Do authorities pursue a policy of ignorance when criminals attack and harm each other? While it's true that crime within criminal organizations often goes unreported for obvious reasons, these are still treated as crimes by the authorities. One recent incident in New York clearly highlighted this important distinction. But what should you do if you are facing charges for crimes committed against other criminals?
The first and most obvious step is to get in touch with a private defense attorney in New York. These legal professionals can help you develop a clear and effective defense strategy to mitigate any potential consequences you might be facing. With help from a lawyer, you can pursue lesser sentences or have your charges dismissed entirely. Your exact strategy should depend on your unique circumstances, so a consultation is necessary for best results.
Man Sentenced to Over 20 Years for Cocaine Robbery 
On September 22nd, it was reported that a man had been charged with over 20 years in prison for robbing a shipment of cocaine. At first, this might seem like a very strange story – almost implying that the shipment of cocaine was being "protected" in some way by the government. But as we all know, cocaine is illegal in the United States. Even though it might seem like the authorities are "taking sides" by charging the man who stole the cocaine, they still prosecute the organization responsible for shipping the cocaine in the first place. A crime is a crime – whether it was committed against a law-abiding citizen or a criminal.
The crime took place in 2019 when the defendant learned that a Puerto Rican gang was expecting a delivery of 176 kilograms of cocaine. The defendant then decided to intercept the shipment using violence and firearms. Later, he drove to an apartment where the cocaine was being stored and entered the building, holding 6 adults and four children at gunpoint. The robbery was successful, but the defendant was eventually arrested and sent to prison. Once there, he continued to break the law by using smuggled cellphones to organize crimes on the outside. He also smuggled drugs into the prison with his wife's assistance. As a result he was charged with many crimes and sentenced to 21 years in prison – including five years of probation after his release.
Enlist the Help of a Qualified Attorney Today 
If you've been searching for a qualified, experienced New York criminal defense lawyer, look no further than Phillip J. Murphy, Attorney at Law. Over the years, we have helped numerous defendants, and we know how daunting these situations can be. Rest assured that you're not in this battle alone, and we can guide you towards a positive outcome in the most efficient way possible. Remember, internet research can only get you so far. Book your consultation today to get started with an effective defense strategy.
Sources: 
justice.gov/usao-edny/pr/brooklyn-man-sentenced-30-years-prison-jihadist-inspired-attack-new-york-city-police
justice.gov/usao-sdny/pr/chappaqua-man-sentenced-21-years-participating-gunpoint-robbery-176-kilograms-cocaine