Wrongful Convictions, Exonerations, & Remunerations in New York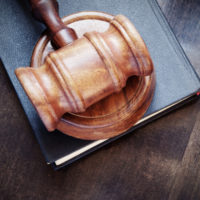 Mark Denny's case has recently made news headlines here in New York: After spending almost three decades in prison for crimes he never committed, the city of New York agreed to pay him close to $10 as part of a settlement; avoiding a costly lawsuit against the city and New York Police Department alleging that the department purposely framed Denny for the crimes years ago.
And Denny's case is, sadly, not an anomaly: Another man who spent years in prison after being wrongfully convicted in connection with former New York police detective Louis Scarcella is now also suing the city in federal court. His is merely one of 14 cases that have been thrown out in connection with Scarcella for use of "questionable tactics." The lawsuit accuses the police and city of civil rights conspiracy denial of due process and malicious prosecution.
There is no question that one of the most important jobs of criminal defense attorneys is to prevent wrongful convictions and protect people's constitutional rights. According to statistics, false accusations and confessions, mistaken identification, poor forensic evidence, misconduct, perjury, and racial bias are among the many factors that have sent hundreds of people wrongfully convicted to prison; including here in New York.
Current Exonerations & Compensation for Wrongful Conviction
According to the National Registry data, the number of wrongful convictions that occur each year are only growing, and include exonerations and compensation paid to prisoners who were wrongfully convicted. According to the analysis, the top reasons linked to the increasing exonerations include an increase in DNA testing, mistakes made in identifying drugs (usually due to defective field test kits), and greater prosecutorial accountability. In fact, DNA tests alone have been the basis for approximately one-fourth of all of exonerations within the last 30 years. In addition, more than half of all exonerations involved overcoming false accusations or perjury; most commonly linked to child sex abuse and homicide cases.
New York reportedly has the third highest number of exonerations over the last three decades, with close to 300 total. As with other states, approximately 90 percent of all exonerees are men, with black men representing approximately 50 percent of the total. The top offenses connected to exonerations included murder; followed by drug offenses. In addition, New York has no limits when it comes to remunerations, as exhibited in the recent Central Park five case, whereby the five men wrongfully convicted received a settlement of $40 million.
Don't Risk Wrongful Conviction: Contact Our New York Criminal Defense Attorneys
If you have been accused of a crime, don't risk becoming the victim of a criminal injustice or wrongful conviction—contact our experienced New York criminal defense attorneys at the office of Phillip J. Murphy to find out how we can help.
Resource:
https://nypost.com/2019/08/11/cleared-ex-con-scores-9-75m-settlement-after-spending-30-years-in-jail/
https://www.phillipmurphylawyer.com/justice-department-announces-that-additional-federal-inmates-may-qualify-for-release-under-first-step-act/