You Can Face Criminal Consequences For Charging Too Much – Or Too Little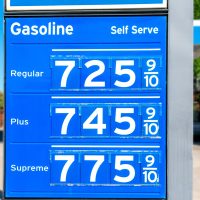 Any economist worth their salt will tell you that prices are determined by the market forces of supply and demand. That being said, entrepreneurs are free to set whatever prices they think are appropriate. It might seem crazy to face criminal charges for setting the "wrong" prices, but there are many situations in which this might be possible. Perhaps most interestingly, these legal consequences can arise from prices that are either too low or too high.
New Jersey Jewelry Company Admits to Undervaluing Shipments 
On September 28th of 2023, it was reported that a New Jersey jewelry company had admitted to a scheme that involved undervaluing shipments in order to lower its custom duties. As you may know, customs are calculated by officials based on the total value of the shipments. By reporting a lower value, the company was able to pay a lower percentage in duties. However, this is a very serious offense – something that was made clear by the Justice Department in its recent press release.
Over a three-year period from 2017 to 2020, the company imported jewelry that was manufactured in various foreign nations. By continuously underreporting the true value of these shipments, the company was able to evade about $400,000 in customs duties. The consequences are serious – although no one is going to be incarcerated. The company agreed to pay a settlement of $1 million to the United States government to resolve this issue. Note that this is much higher than the $400,000 that the company saved by underreporting shipment values.
Cigna Agrees to Pay $37 Million for Artificially Inflating its Medicare Plans 
On September 30th, it was reported that the healthcare insurance company Cigna had agreed to pay a settlement of $37 million to resolve allegations of artificially inflating its Medicare plans. According to the Justice Department, it was able to increase its bottom line with a number of questionable schemes, including invalid diagnoses and false diagnoses. The company also apparently failed to carry out diagnostic testing in order to confirm whether these diagnoses were in fact valid – despite the absence of proper forms and reporting. With virtually no evidence to back up these diagnoses, Cigna reported to the government each year that all its diagnosis data was "accurate, complete, and truthful." This is an example of how overcharging another entity (like the government) can lead to serious consequences.
Where Can I Find a Qualified, Experienced Criminal Defense Attorney in New Jersey? 
If you've been searching for a qualified, experienced criminal defense attorney in New Jersey, look no further than Phillip J. Murphy, Attorney at Law. Over the years, we have helped numerous defendants throughout the Garden State. We know that there are many legal consequences that you may face as you try to run your business. The good news is that these legal issues can be circumvented with the right defense strategy. Book your consultation today to get started.
Sources: 
justice.gov/usao-nj/pr/middlesex-county-company-admits-undervaluing-gold-jewelry-evade-customs-duties
justice.gov/usao-sdny/pr/united-states-reaches-37-million-settlement-fraud-lawsuit-against-cigna-submitting